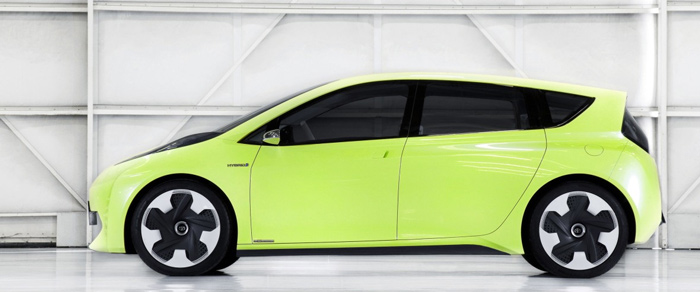 Toyota plans to expand the prius as a sub-brand instead of a stand alone model and invest in its hugely popular name and hype. A slightly smaller and cheaper volume seller is probably the wiser choice for this expansion and could be the affordable hybrid that Honda's Insight II supposed to be. The FT-CH concept is targeted to this segment. It is shorter than a Prius and slightly narrower. Its design relates to the familiar (and instantly recognizable as a hybrid) egg-shaped monobox but it is boxier and more practical.---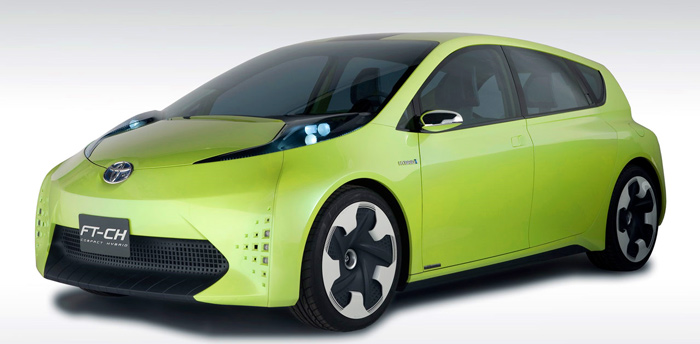 Its design uses the latest Toyota trend with an aggressive mix of sharp lines and bulges that form a shape that appear solid and in the same time has tension and fluidity. The best examples of this design trend are the Toyota iQ and Lexus LF-A. The first is a very powerful and aggressive looking car despite its awkward proportions and small size and the second is a very original looking supercar that is very modern (maybe too modern) and aggressive in a discrete way, dissimilar to its competition.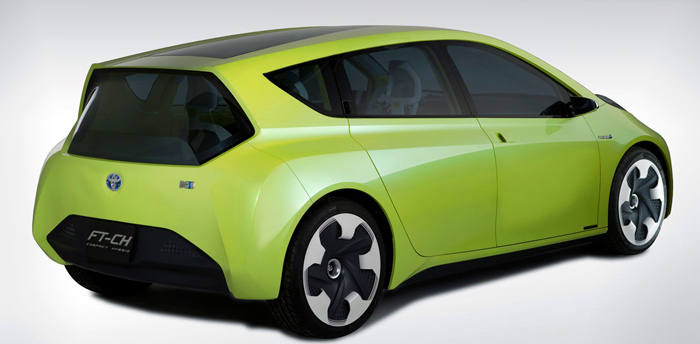 Hints of Toyotas future design language in hybrid cars where shown in the 1-X concept which was also a departure from the familiar Prius with a boxier shape. The 1-X was very futuristic, even abstract looking, where the FT-CH gives us a very clear idea of the near future hybrid Toyotas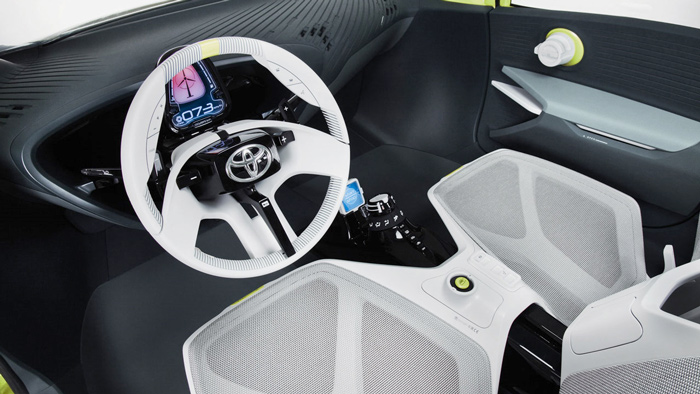 The interior uses very few components without looking cheap or empty. It shares the same values with the similar concept of Citroen, the C-cactus. This minimalistic design help the weight kept low, it is very space efficient and also gives an air of roominess. It could easily reach production if the public won't be too conservative and companies that have already show such concepts accept the challenge.
A video by Toyota USA with a presentation of FT-CH for the 2010 NAIAS where the concept was presented:
[ytx="QYe67uEXDiw"]QYe67uEXDiw[/ytx]