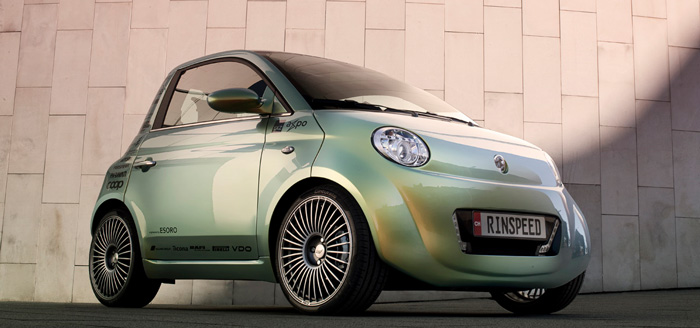 Every year Rinspeed has a strong presence in the Geneva motor show, this year with the relatively conventional (for Rinspeed) UC? concept. It is a 2-seat electric city car that looks like a mini Fiat 500. As always with Rinspeed designs there is also a crazy feature but this time it is the interior.---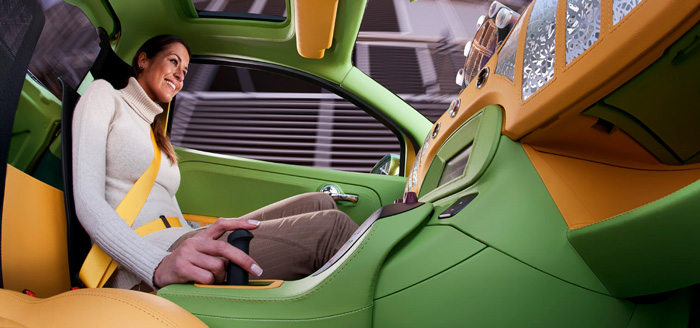 As you can see in the photo above there is no steering wheel (or pedals). The car is control via a force-feedback joystick like a game-console pad (or a fighter jet). While many companies in the past have tried that idea in concept cars (ex SAAB and Mercedes) it is still a far-fetched idea for a car. Especially in the UC? it isn't very well thought. In airplanes with a lateral stick (ex F-16, F-22 or a small VariEze kit plane) there is the ergonomic prevision for controls in the other hand or both (HOTAS - hands on throttle and stick). In the UC? the driver controls the car with its right hand but if he wants to turn on the lights, change the radio station or open the window he must leave the stick and stop the car. The joystick exist more as a talking point and not as a viable solution.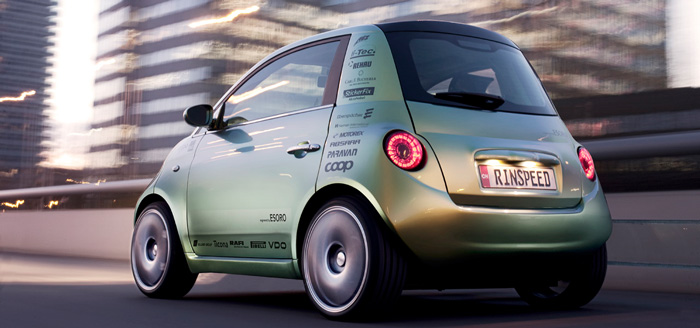 UC? like most of Rinspeed concepts isn't a preview of a production car. It is just a showcase of new technologies and many companies participate in its creation in order to benefit from its publicity and show their potential and applications.

In these interior photos the basic resemblance with the Fiat 500 is apparent. Most concept cars from Rinspeed usually have a bigger o smaller resemblance to a production model. They usually use headlights, body-panels or the basic structure of a production car, maybe Rinspeed wants to indicate the feasibility of the concepts and give them a more 'realistic' appearance in this way.

You can read the full press release with extensive details of the participants in this project here:
http://www.rinspeed.com/pages/cars/uc/pre-uc.htm