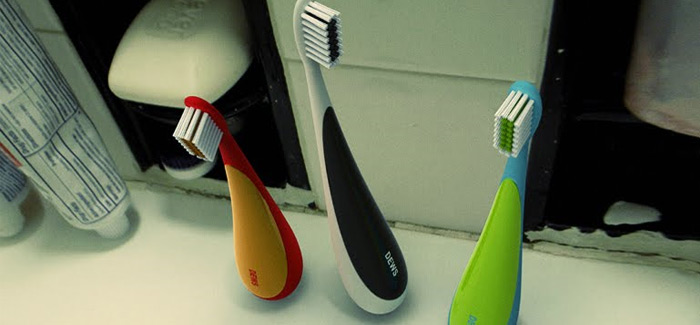 This is a textbook case of great design through extreme simplicity. Common sense dictates that a toothbrush shouldn't contact other surfaces in order to stay clean. Placing the toothbrush to its stand however is usually inconvenient. The Dews toothbrush solves this problem by placing a weight in its rounded handle. The Dews toothbrush can stand by itself thus keeping its tip out of contact.---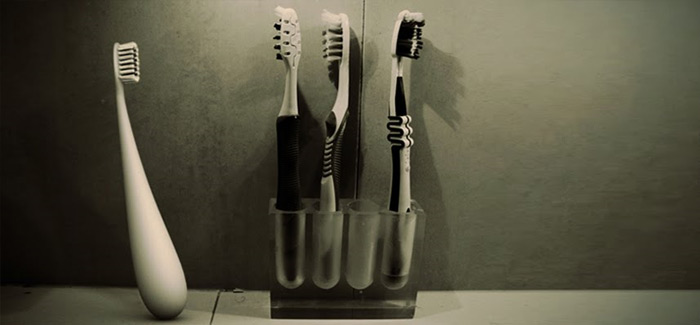 The weight and shape of dews is also very ergonomic and pleasant to use while brushing your teeth. Simple but clever solutions like that can improve our everyday life even in a minor way. This design is especially good because it improves the user experience with a similarly priced product that not only doesn't add complexity but it even eliminates the need for a stand.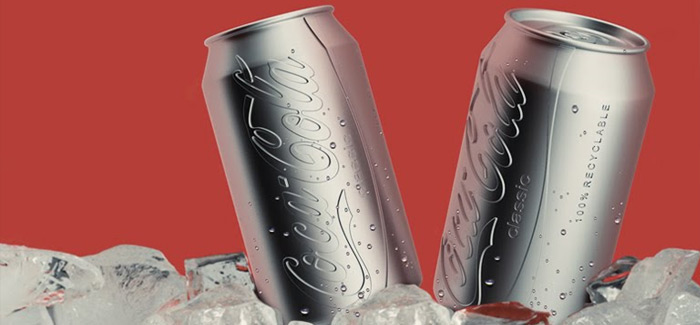 Ryan Harc studio
was founded in 2009 from Ryan Yoon and Harc Lee and has already a very good portfolio of projects like the "colorless" packaging proposal that eliminates the paint over a soda can but retains (and even improves) its styling by embossing the design over it.