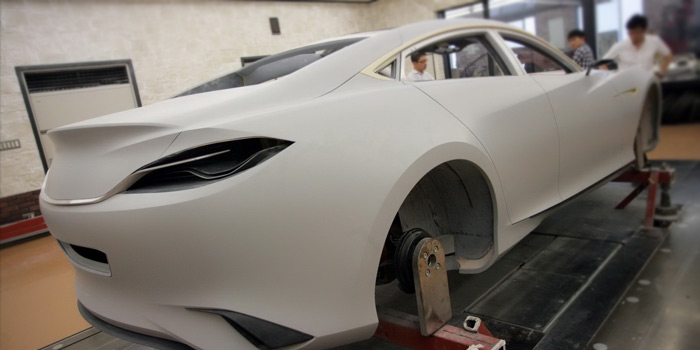 Ikuo Maeda has been the leader of Mazda's design team for almost a year and the Shinari concept is the first sample of the company's new design direction. Maeda san, himself a long time employee of Mazda, replaced Laurens van den Acker who now works for Renault. Car design is a very time consuming process and many years will pass until a car fully design under the new leadership will arrive in showrooms. The Shinari is a big 4-door coupe/sedan, a very popular sector and it will be presented in the 2011 Geneva motor show. There are no plans for a derivative production car, it is just a sample of the current trend although it is quite realistic and it could enter production with relatively minor changes.---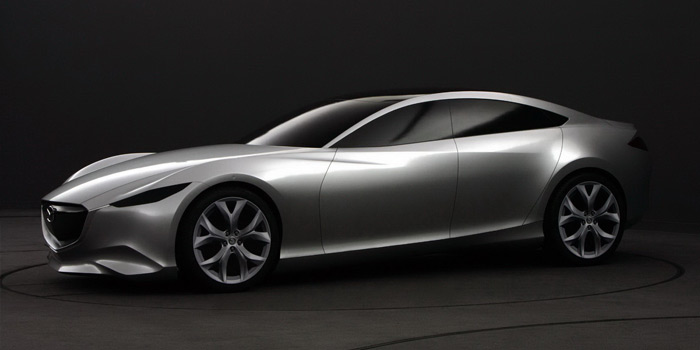 Shinari is a good looking car with balanced and well managed proportions and nice details. However it is almost generic, it follows the default concept car mantra of the last 5 years and with very few modifications (mostly the badges) it could easily be a Citröen or BMW concept. This design trend with floating volumes, slight creases and somehow bulky bulges gives the impression of modernity and may appear "aerodynamic' to people who doesn't have any clue on aerodynamic. However it has mostly cosmetic value, the over-complex headlights for example (a must for every concept car) has nothing to do with headlight performance and even more there is no real aerodynamic or structural purpose to this shape and especially the detailing. Like most bespoke cosmetic tendencies it won't last long and one day a '10s modern car will appear as dated (or retro) as '60s tail-fins or '80s plastic cladding.

Although under van den Acker Mazda showcased many impressive concept cars, its lineup is slightly bland except for the RX-8 and MX-5. The Shinari isn't very wild for a concept car and its elements would be easily integrated in the pretty looking (apart from some details like the front bumpers) lineup. If though this is the future don't expect the next 3 or 6 to raise any attention although they should also be quite good looking.

Laurens van den Acker made a big impression in 2006 with the Nagare concept, the first of quite a few. The basis of his philosophy (dubbed 'flow') took inspiration from nature, the wind and liquids. The Nagare (above image on the left) was followed by even wilder concepts until the most popular Furai concept of 2008 (top right image and down), a designer's Group C.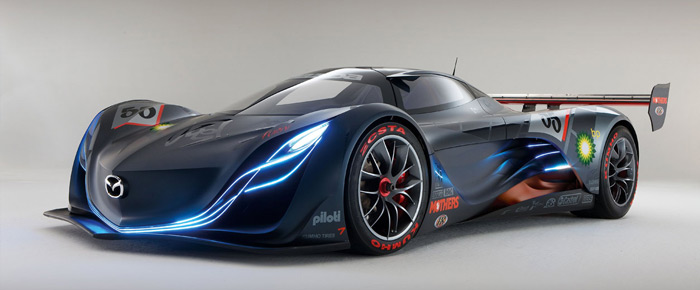 A year before the Furai Mazda unveiled what I consider its most advanced design study under van den Acker, the Taiki. Especially the rear part of the concept car was slip-streamed to the extreme and from some angles (like the image below) looked more like an exotic catamaran boat than a car.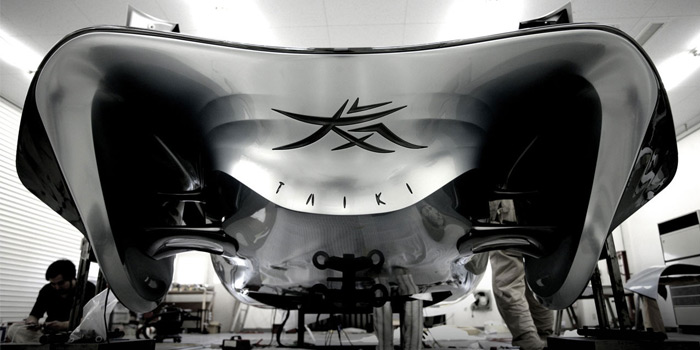 Cars like the Taiki are extremely difficult to reach production and although most Mazda concept cars of that era are considered beautiful and clever designed, the key aspects of that design language had little relevance to a practical production model. What peaked with the Taiki (below left) ended up as small decoration on Mazda 5 (below right), the only fully designed bu van den Acker Mazda production car.

The more conservative approach of Maeda nay yield slightly less conservative production models but it is very early to judge.
(all images from Mazda)