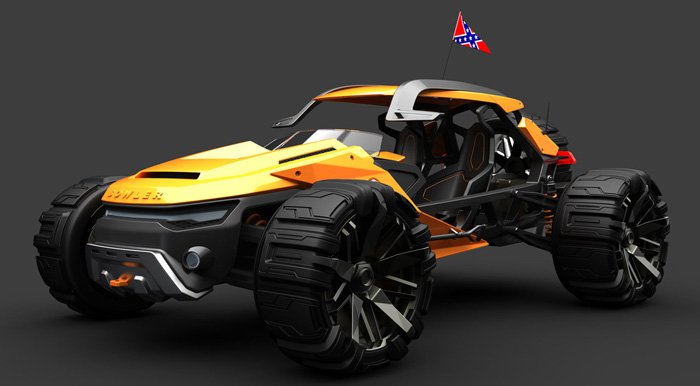 This is a concept by
Ryan Skelley
inspired by the great races of Dakar and Baja rallies. It is a concept for future Bowler racecars. Bowler is a small company that makes bespoke rally raid racecars with Land Rover mechanical parts and a body design similar to Land Rover production vehicles. The Raptor is a open cockpit buggy that evolves both the LR design language and the Bowler architecture. It is of course a preliminary study but well thought nonetheless.---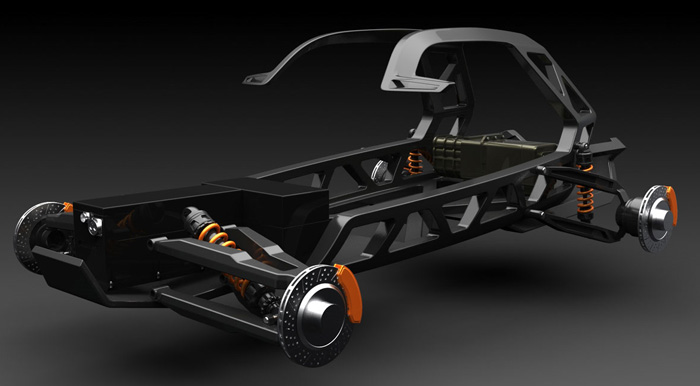 It has an exposed frame with triangular elements and flexible plastic body panels. Front and rear there is independent double wishbone suspension with huge wheels (the most unrealistic element of the car).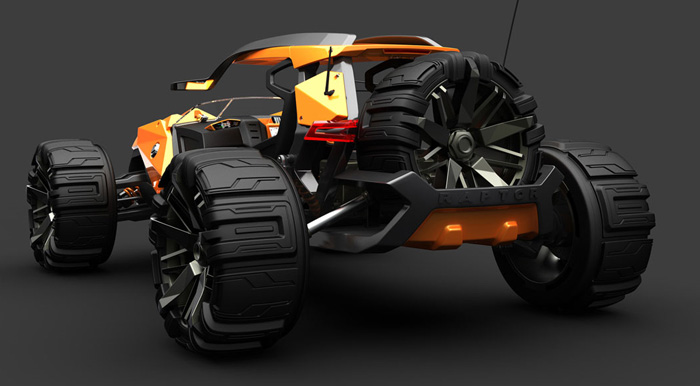 Raptor has a very modern look. It is a very innovative approach of the off-road buggy, similar to how KTM interpreted the Lotus 7 clones with the revolutionary X-Bow.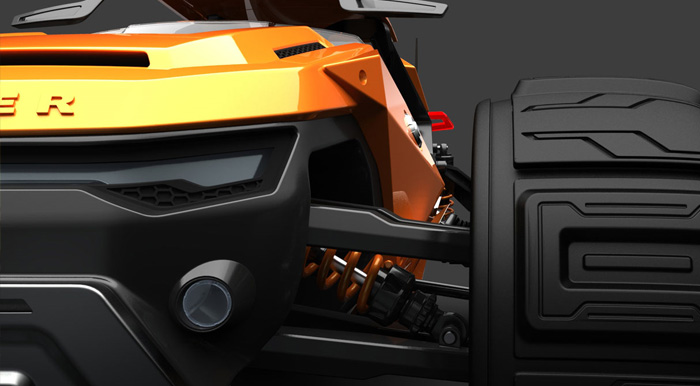 It is also loaded with design cues that would be very nice implemented in the future LR design language. The front nosecone is a great example and a future Range Rover Sport would look great with a similar treatment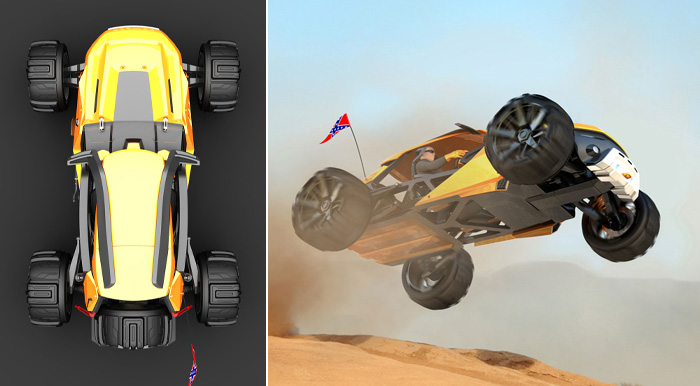 Raptor is totally inline with the zeitgeist by being powered solely from electricity with swappable Li-ion batteries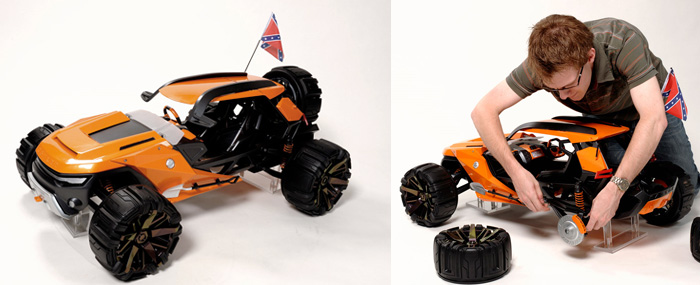 A nice touch from Ryan Skelley (in the photo above with a Raptor scale model) is the confederate flag, a tribute to the similarly orange general.
Below a photo of the latest and most advanced Bowler racecar, the
Nemesis
: