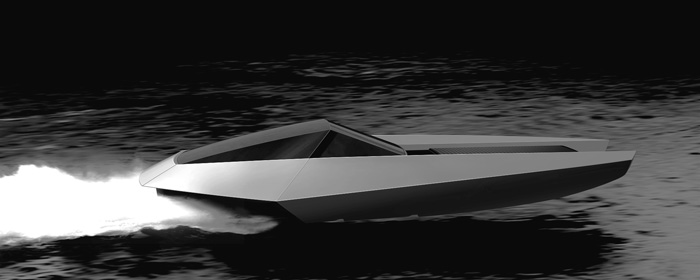 This is the
Code-X Yacht
, another design that after Wally diverges from the generic rounded white shape that most yachts has. CODE-X AG, is based in Meggen Switzerland, on Lake Lucerne and develops this Yacht with SILICON-FIRE AG.
Instead of rounded shapes Code-X uses an edged form, of the popular "stealth" trend which here is very well implemented to give a simple but very aggressive design.---

Code-X looks like a catamaran but it is more accurately described as a three keel. It is powered mainly by two
Ilmor marine
MV10-710 V-10 engines (similar to Dodge Viper) each one with ~700hp. It also has 2 electric engines powered from an array o solar cells in the front deck. The hybrid configuration is probably there only to give a 'green' image, however it is very well integrated.
It is also quite practical for its kind, with a canopy that can tilt up and a rear panel that can flip open thus creating a bigger deck.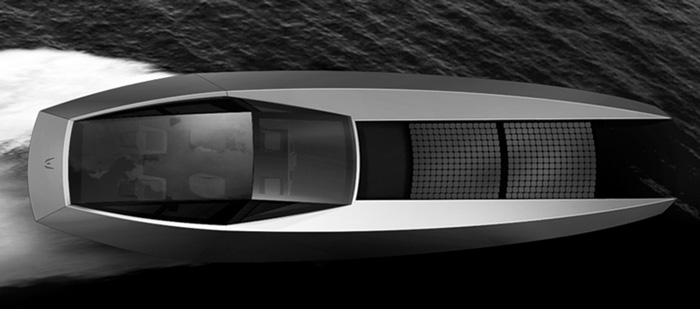 In their website they say that more news will come in 2009, however by the photos of prototypes things appear to moving on, so this is not just a paper project.