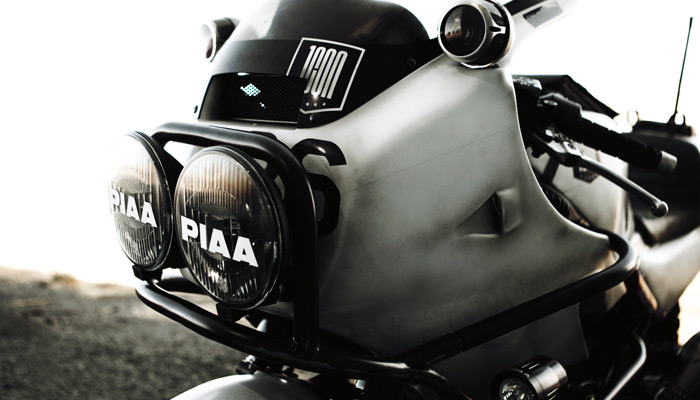 This a very interesting custom bike, created by ICON1000 a firm that creates motorcycle clothing and accessories it is called the "Magnificent Bastard" and it is a radical re-interpretation of a Honda VF1000R, a heavyweight superbike from 1986.---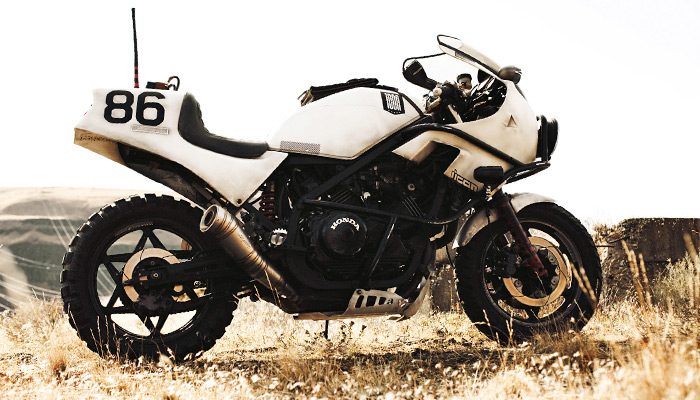 The concept has three main themes. Firstly it has an obvious used feel; most parts are worn and rough, unpolished or unpainted. The bike has a lot of utility accessories, steel protective cage, very big lights, canvas storage pockets and even a cb radio. However the most important aspect of "Magnificent Bastard" is its offroad setup. Although based in a purely road bike it has off-road treaded tires but it retains the low suspension settings of the original bike.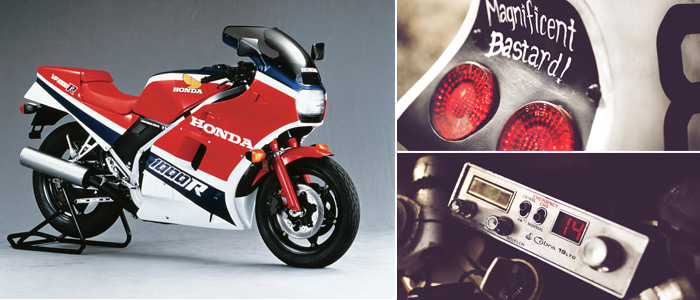 The bike looks like it could be driven fast over gravel flat surfaces, like a dirt track bike or a rally car. Today heavy 'adventure-bikes' like the BMW R1200GS or the KTM Adventure are very popular although they are mostly used on road. A concept like this creation of ICON1000 is a path worth exploring because it combines the utility and rugged look of an adventure bike with a stance of a low road bike and a multi-cylinder engine. It has the road manners of a street bike, its appearance will improve by wear and it will resist the fashion depreciation of superbikes, where last years bike is old news. Don't be surprised if bikes like this become popular in the near future.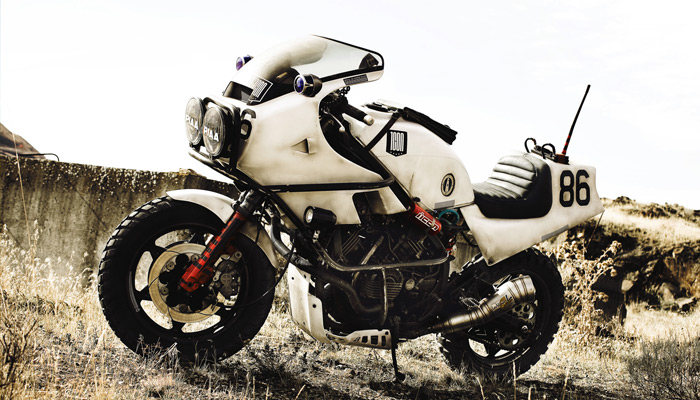 The original Honda VF1000R was a superbike in 1986 but by today's standards it is cumbersome big and slow. For the purpose of this concept however it is more than adequate and the result is very good.

You can find more at these links:
http://icon1000.com/../the-birth-of-a-bastard/
http://icon1000.com/bike/the-magnificent-bastard