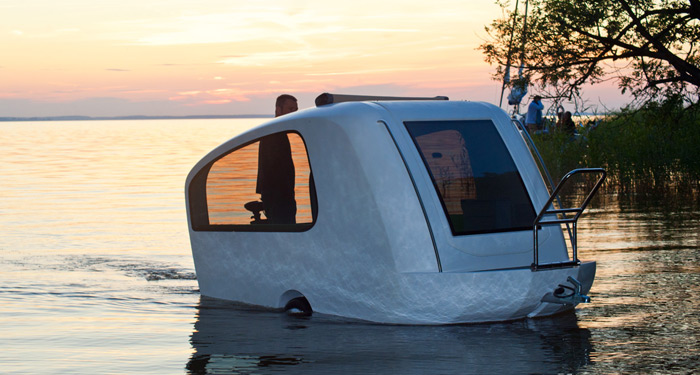 Great news, this isnΒ't a Top Gear Β'adventureΒ' it is a very clever new concept that combines a small caravan and a boat in the same package. It is called Sealander and it is very easy to use.---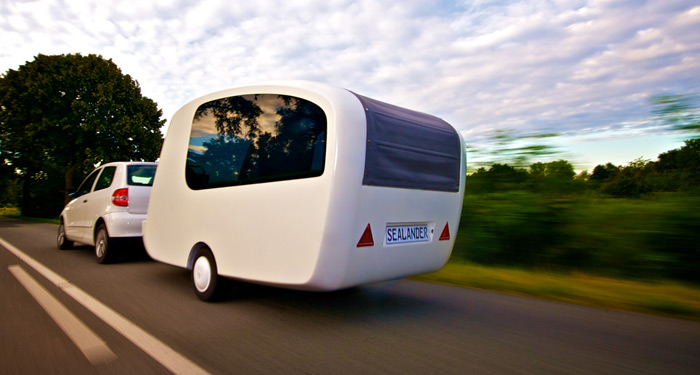 Caravans already are quite similar to small boats. They both have a fiberglass shell and are quite light. The Sealander doesnΒ't look awkward as a caravan, neither as a boat (although it looks a little bulky). It is actually strange that no one appears to have thought of that all this time, not even Top Gear.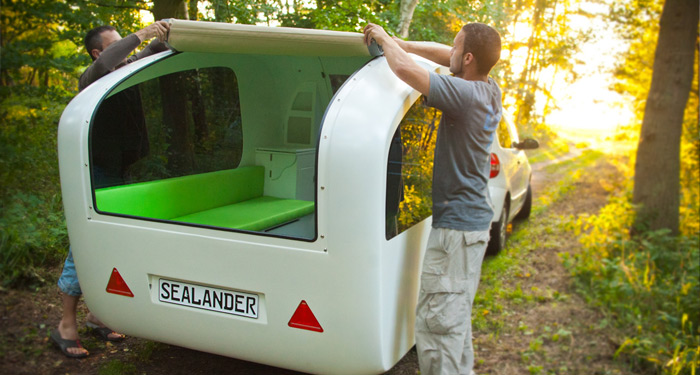 These photos are from the first two prototypes. The Sealander occupies the volume of a small city car and weighs only 380kg. As a boat it has a small outboard electric engine that gives it enough propulsion to move.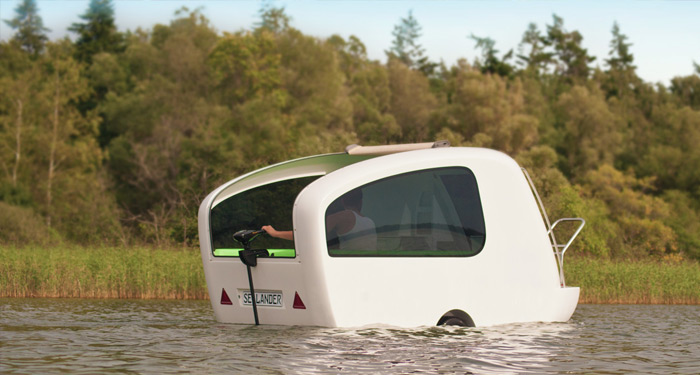 The interior can be arranged according to oneΒ's needs. The production model will be available early next year.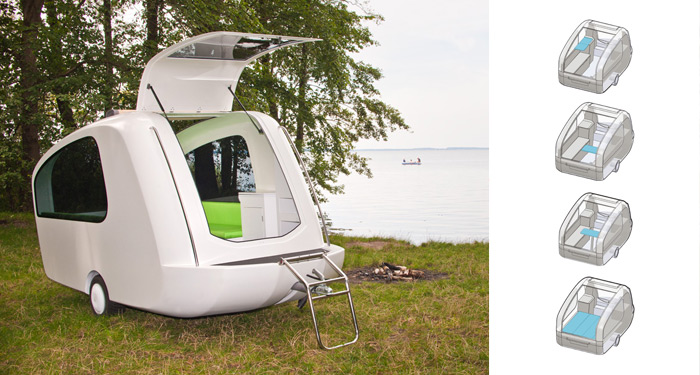 More info (in German only) here:
http://www.sealander.de/
[vtx="28192670"]28192670[/vtx]