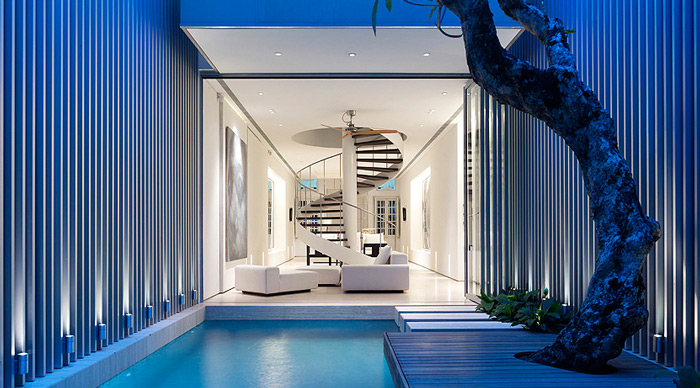 This is an old terraced house in Singapore renovated from
Ong & Ong architects
. The main concept is the continuation of the interior and exterior space and the seamless integration of the new appearance with the neighborhood. The owner requested more light to the living spaces of the house and the aluminum cladding, the glass doors to the back yard / pool and the white surfaces reflect the sun and transfer the light far into the house.---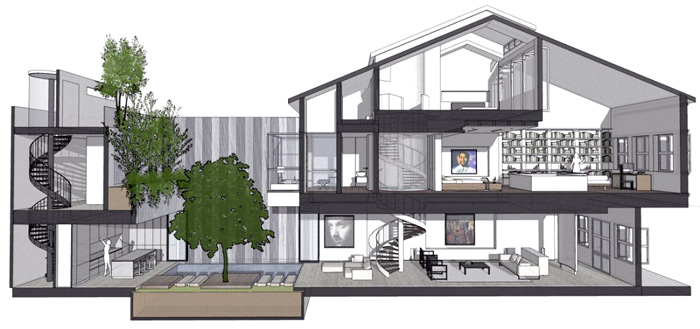 In this sketch the inconvenient proportion of the house are apparent and so is the very good space exploitation by the designers. The house from every angle has a spacious feel and the continuity between the interior and exterior spaces make it appear much larger.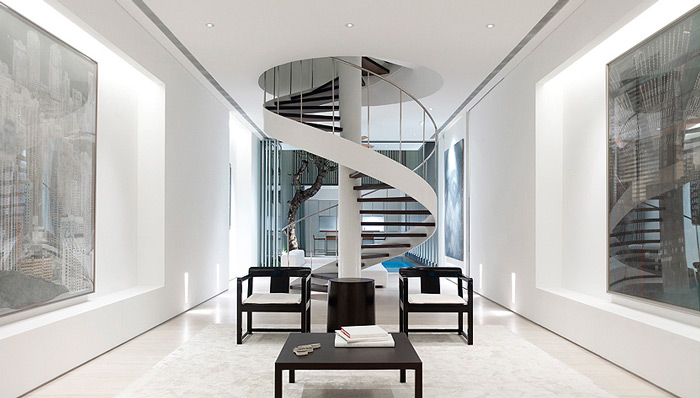 A spiral staircase is used for accessing the first floor, itself is more of a decorative item than blocking the space it occupies.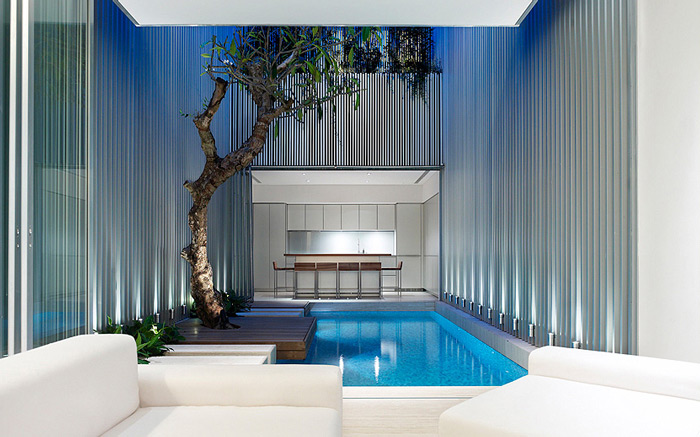 While nobody has a collection with only white and proportionally sized books, the whole design of the house, both externally and internally could be very practical for every day use. Its designers may have introduced a lot of stylized cues without excessively sacrificing practicality.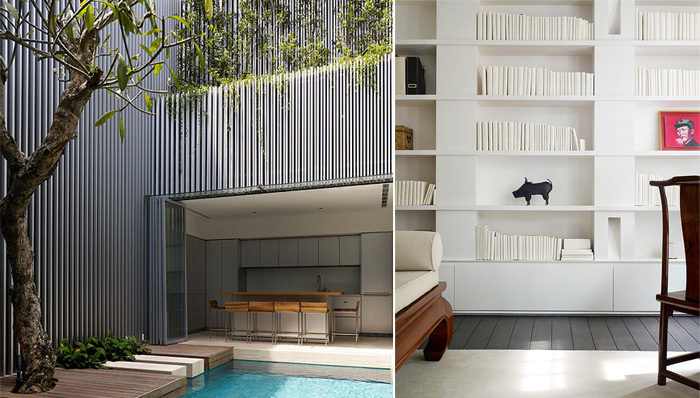 The exterior of the house is much more conventional and in harmony with the general appearance of the neighborhood.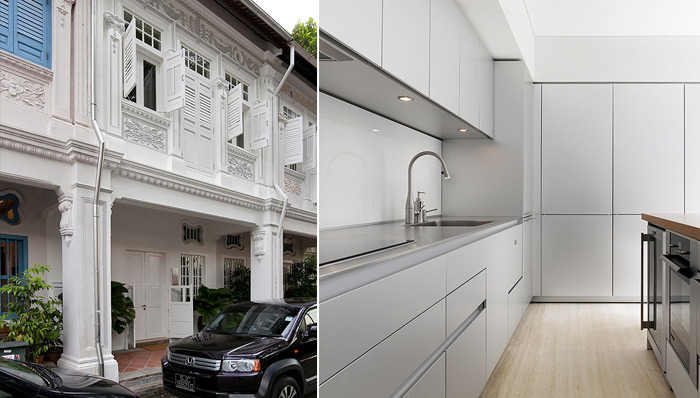 Architects:
Ong & Ong Pte Ltd
Location: 55 Blair Road, Singapore
Design Team: Diego Molina and Maria Arango. Camilo Pelaez.
Project Team: Diego Molina and Maria Arango. Camilo Pelaez. Ryan Manuel, Linda Qing
Interior design: YPS
Project Year: 2009
Photographs:
Derek Swalwell
For more information visit these links:
archdaily.com
dezeen.com
There is also a similar concept in
number 31
of the same road, also by Ong & Ong.