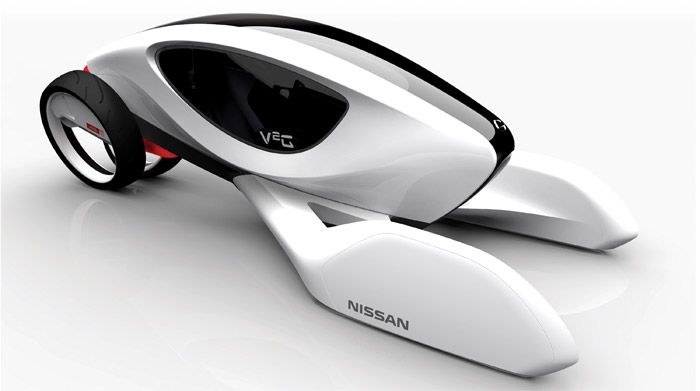 Every year LA Auto Show organizes a design competition for the local major manufacturers design studios. This years theme is
"Youthmobile 2030"
and the participants are the studios of Audi, GM, Honda, Mazda, Nissan and Toyota.
This is the winner,
Nissan V2G (UNLMTD)
which is an electric car (of course) that uses a Grid system (similar to cell phone companies) for its function and ownership plan, however the more rebellious owners will use it ("off-grid") outside the 'official' routes and customize it. Apart from the lifestyle story and the essential eco-credentials this is a very clever concept with a simple but striking form. The forward pods with the tandem small wheels is a smart design that allow the designer to get away with a non-wheel and maybe hover like look while retaining a credible (even in paper) technically design. ---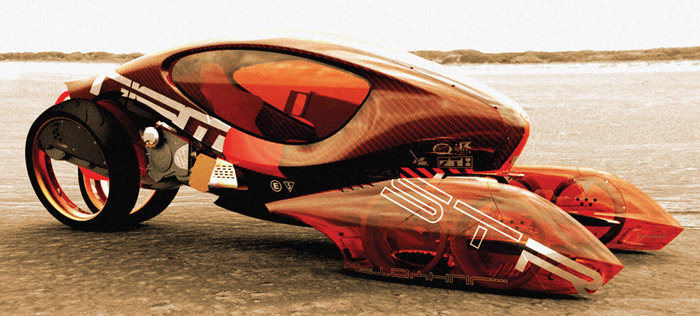 The designers are, Stephen Moneypenny, Ryan Campbell, Satoru Hasegawa, Hanu Yoo, Randy Rodroguez. The team behind the project: Ann Ngo (research), Ray Devers (color & materials), Derek Millsap and Matt Wilson (digital designers), James Cronin and Don Sondys (visualization).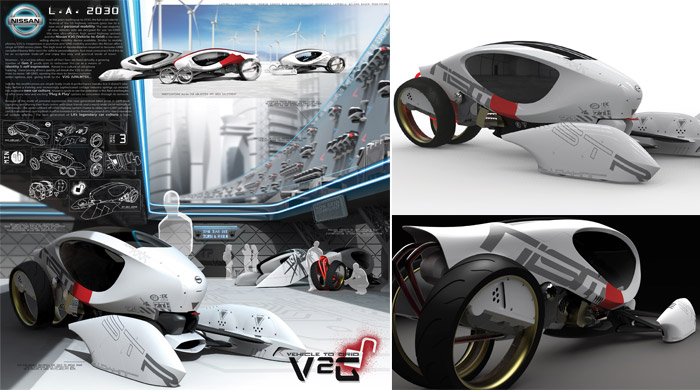 The following is Mazda's entry, the
Souga

It uses the same design language as the latest concept cars from Mazda with the added exotic feature of these cone shaped wheels with the integral electric motors.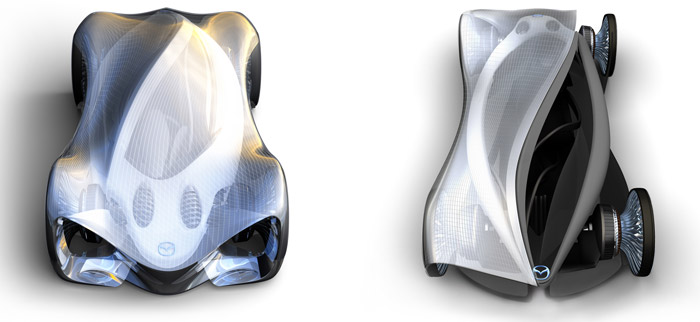 The other 4 entries from: Toyota (top left), Honda (top right), Audi (down left) and GM (down right).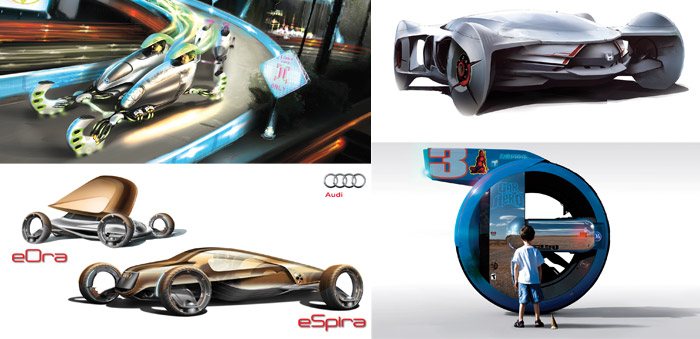 GM's concept is somehow similar to Daniel Simon's Cosmic Motors concepts.