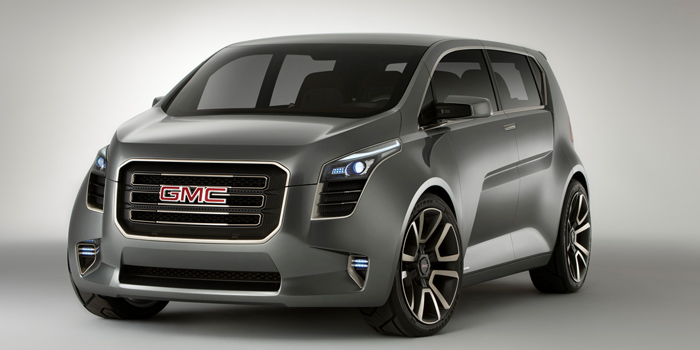 Today the
Detroit Auto show
opens its doors and the local 3 (or two and a half?) manufacturers will showcase their new and revamped models and concept cars. GMC may survived last year's crisis but its
lineup
is almost entirely slightly rebadged Chevrolets with no specific brand image or policy. The
Granite
concept may be crucial in defining what GMC is or would be.---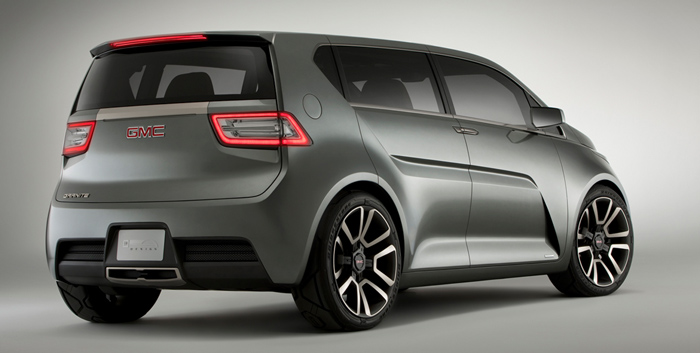 The
Granite
is a small compact MPV. It uses the Delta II platform like Chevy Cruze and Opel Astra. It is slightly bigger than the more and more popular compact MPVs or MPV-like sub-compacts like Scion xB, Honda Jazz and Nissan Cube.
GMC was initially established as the specialized commercial truck division of GM but as mentioned above now offers just rebadged vehicles of other GM brands. The new 2010 Terrain and this concept are establishing a new design language with more boxy shapes. The use of vertical lines (ex. in the Granite: front mask, doors rear hatch) gives the impression of a vehicle planted to the ground with a solid stance. GMC may be no different in its mix of commercial vans and trucks with passenger cars from Chevrolet but its design will have a more serious and 'professional' approach.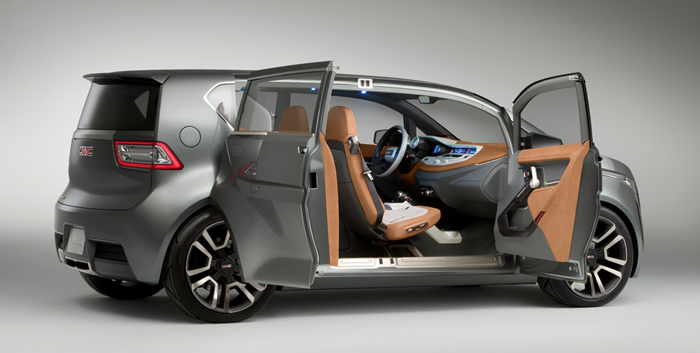 The Granite has opposing opening doors without a B-pillar. This is not unusual for a concept but very few production cars have similar doors. According to
Autoblog.com
Dave Lyon of the GMC design team insisted that Granite was engineered to incorporate that kind of doors.
There is an interesting possible link with the new
Opel meriva
. It is possible that if Granite reach production to be based on the new Opel MPV and has opposite opening doors, even with a B-pillar.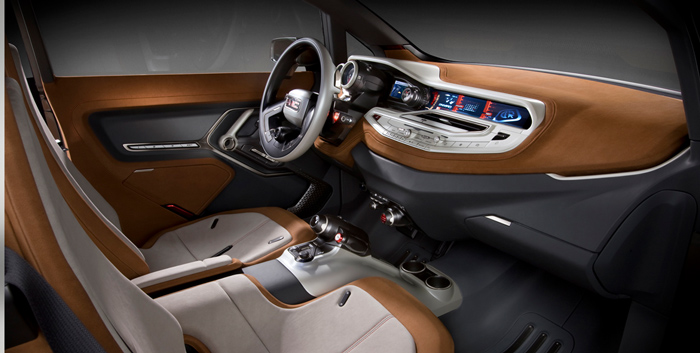 The interior is modern with the popular in concept cars floating seats that may look impressive but limit the passengers to four.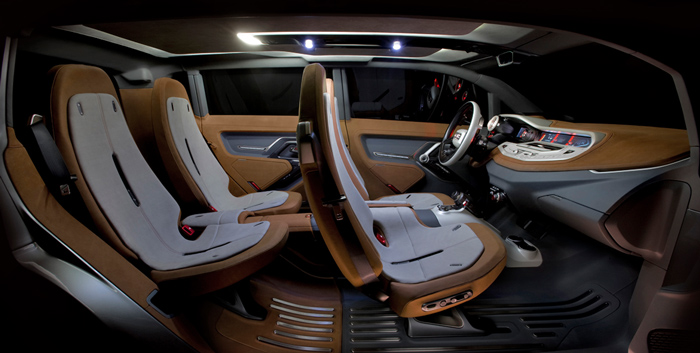 In the photo above the ease of access that opposite opening doors (and the absence of a B-pillar) allow.