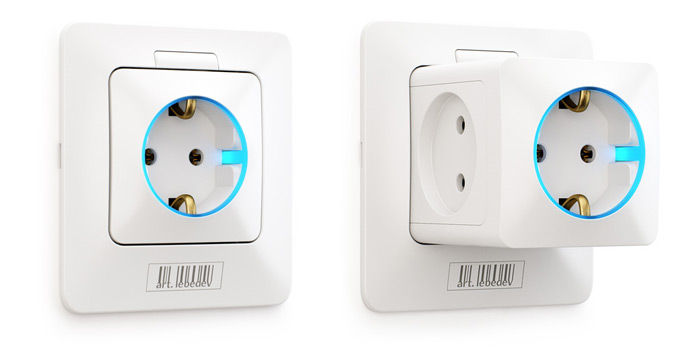 Multiple electrical socket outlets are annoyingly bulky and they just collect dust if they are underused. A compact 5-plug socket that can retreat inside the wall when only one (or no) plugs are necessary is a very attractive invention. The concept is self-explanatory as you can see in the image above from ArtLebedev's Rozectus 3D concept. However there is an almost identical concept by Damjan Stanković. That could have been an extreme case of shameless copy but given the level and professionalism of both designers it should be another example of great minds that think alike.---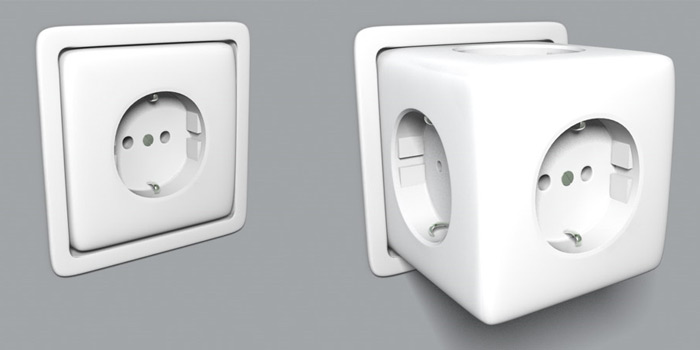 Above is the version of Damjan Stanković. The retractable power socket shouldn't be very expensive if mass produced (it should cost similar to a wired multi-plug extension) and while it can be difficult to retrofit it could be easily implemented in new buildings and especially in modular drywall constructions.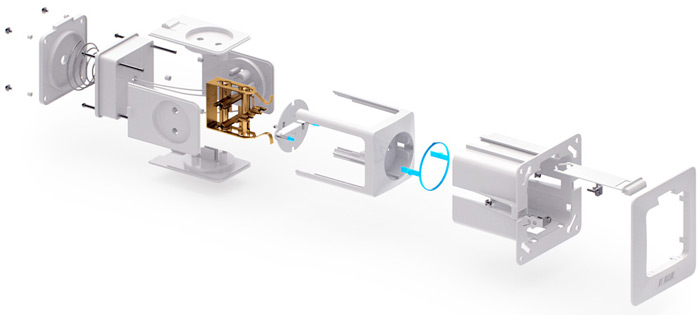 Exploded drawing of
ArtLebedev's Rozectus 3D
.
According to both websites, the concepts appeared almost simultaneously.
Stanković's "Letout Outlet"
has won the 2009 reddot award while ArtLebedev's version looks a little more polished in the details.