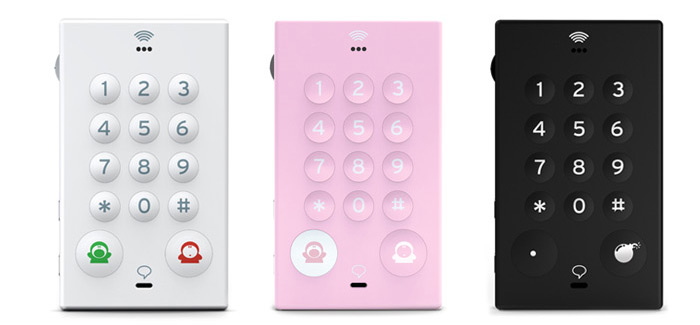 If you like your mobile phone simple and you use it mostly as a phone and not as a camera, mp3 player, gaming console or "internet communication device" then you will certainly like the JohnΒ's Phone. It is a simple but elegant device that performs this sole function but in a very easy way.---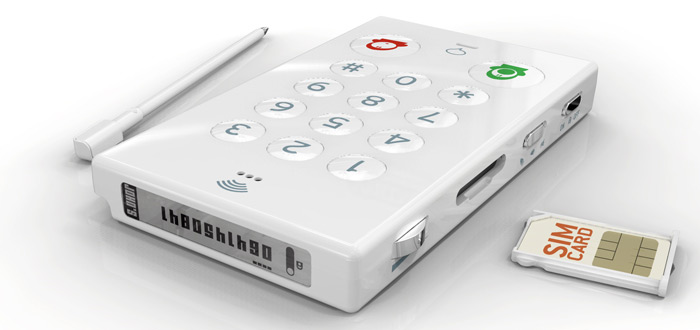 It is designed by the john-doe advertising agency (and not by a guy named John) and its operation is straightforward. You just press the number and talk. There is a speed dial function (with memory for 10 phone numbers, one for each button) and a very small monitor on top that may serve the most basic functions (pin number, battery info etc) but its few pixels can be customized.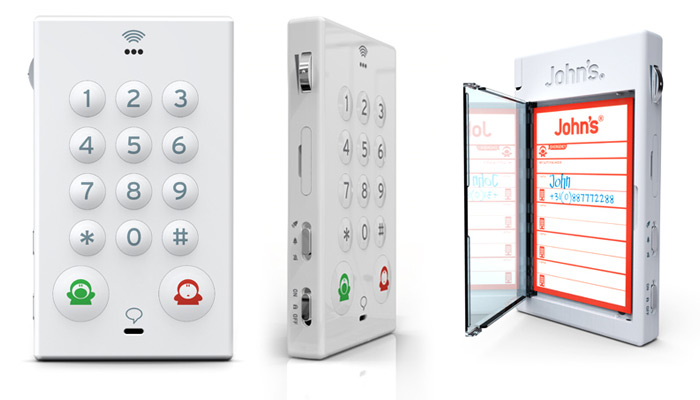 In the back there is a hinged case where paper cards with phone numbers and data can be stored. An integrated pen will also come handy. As the company says apart from a fashion statement it would be ideal for small children or elderly people and in general for anyone who doesnΒ't know or doesnΒ't bother to operate a complex mobile phone.

JohnΒ's phone is not just a concept. Working prototypes are being tested and there is an e-shop that receives orders. It costs between 70 and 100 euro, depending the color and surface treatment, not bad for a simple but thoroughly designed gadget.
More info:
http://www.john-doe.nl/
John Doe Amsterdam
http://www.johnsphones.com
The official website
http://johnsphones.wordpress.com
project blog