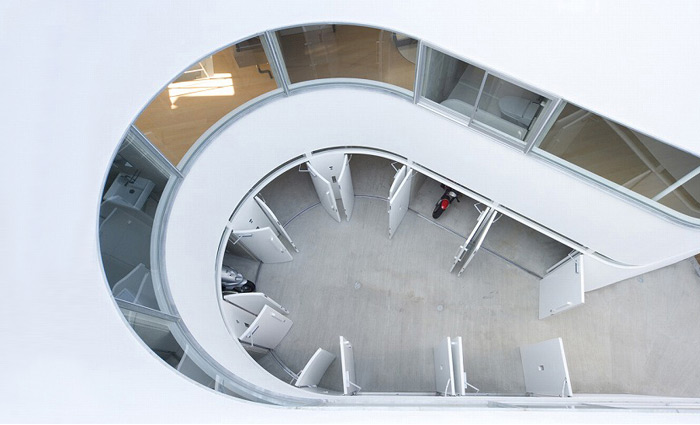 Akiyoshi Takagi, a 36-year-old architect from Japan designed this 8-apartment block especially for residents who have a special place for the motorcycle in their lifestyle. Every apartment has its own separate garage in the ground floor which is connected to the respected apartment above it.---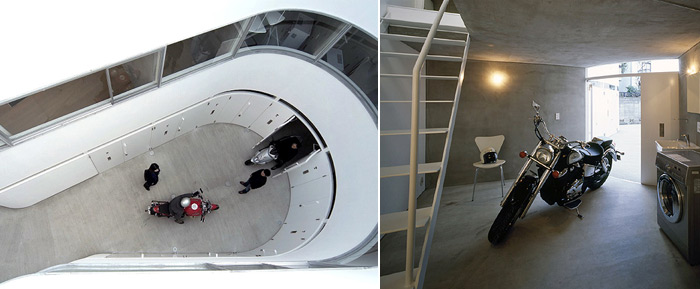 The C-shaped building maximizes the space use by placing the apartments in the perimeter. The curved opening inside avoids the boring shape of a corridor by giving an impression of openness and also in the same time facilitates the movement and the maneuverings for the motorcycles.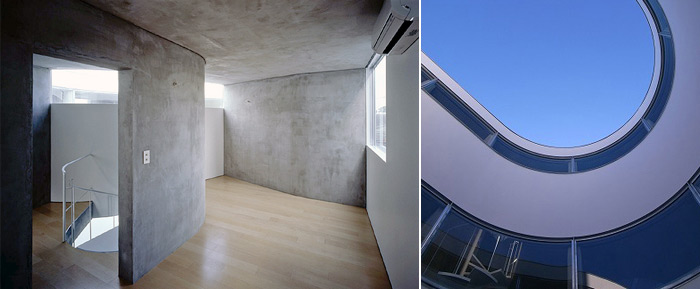 The main structural components of the building are the seven main vertical walls. These walls separate the apartments and they are arranged radially from the center. However by being also curved they provide a friendlier environment for the resident and also make the building more rigid.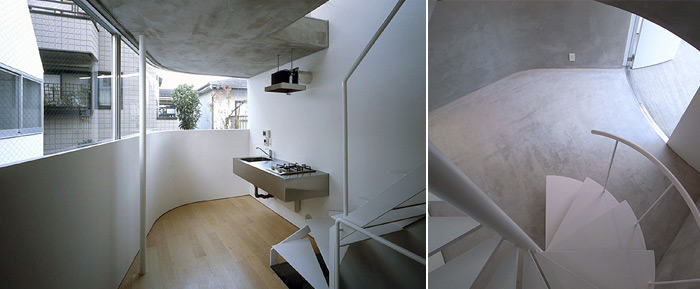 Innovating materials, sound and heat proofing have been utilized in the construction of the NE apartments block.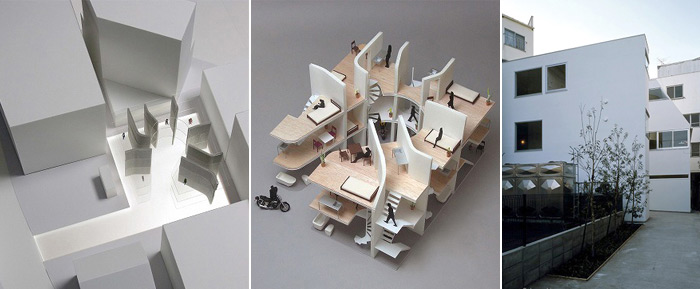 You can read more details in Akiyoshi Takagi Architects website here:
http://www.at-a.net/a_ne_en.html