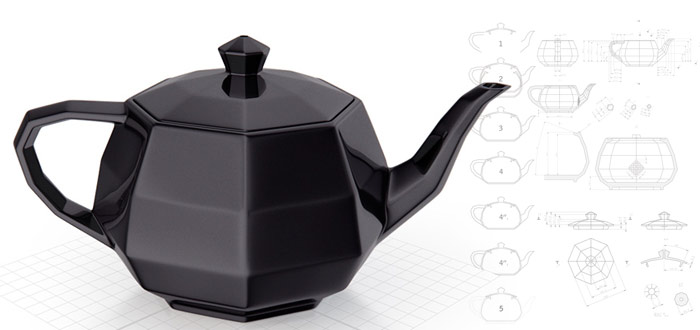 In 1975 Martin Newell, a researcher in the University of Utah used a Melitta teapot as a model for the most recognizable generic 3D model, the famous Utah teapot. It was one of the first realistic computer graphic models of an object with simple but not simplistic geometry.
Some 35 years later the designers of the Russian ArtLebedev studio followed the inverse route in order to put in production a teapot based on a low polygon Utah teapot model, the
Martinus
.---
In their website you can see images and drawings of the design process which even for a simple (and low polygon!) teapot is quite complex in order to be mass produced.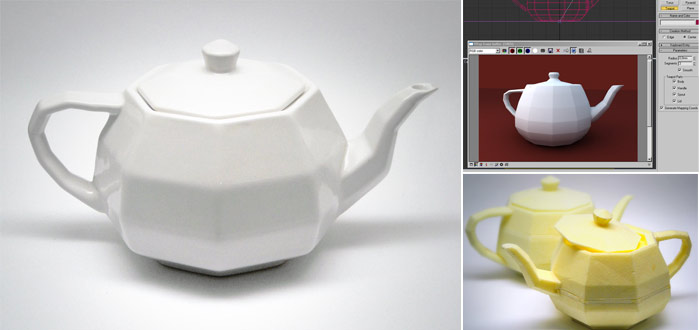 In the image above there is the first ceramic production prototype (left), a foam mockup (right down) and a 3D Studio Max screenshot of the generic teapot.
The Martinus should be available from the artlebedev e-store soon. For more information:
artlebedev.com