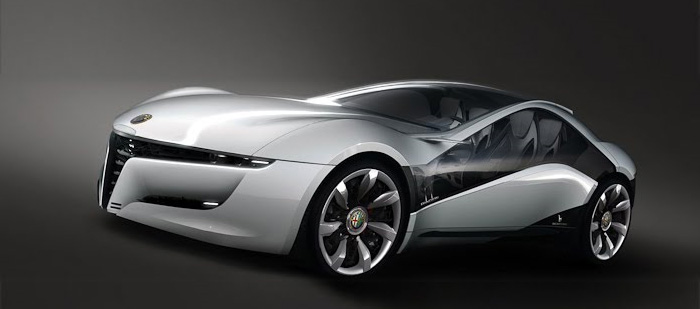 The troubled Bertone design studio will present this concept car in the forthcoming Geneva motor show. It is named Pandion (a kind of sea bird) and it aims to showcase the potential of the studio. Pandion of course isn't a slightly camouflaged production car, it is just a design proposition showcasing some ideas that may apply to a future Alfa Romeo or (more likely) to any Bertone client. Studios usually use a brand for their concepts that sometimes may end up as production vehicles for other automakers. For example Italdesign Lucciola concept for a Fiat Cinquecento replacement lead to the Daewoo Matiz.---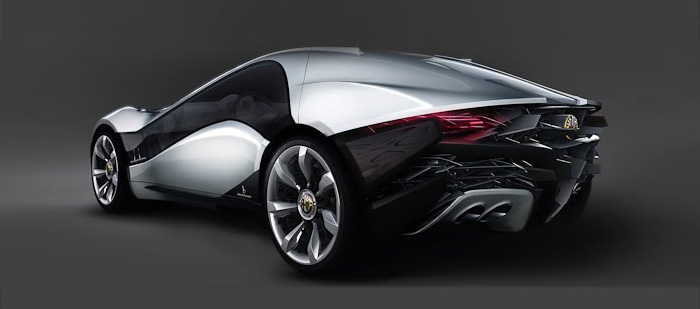 The rear of the Alfa Romeo Pandion is the most impressive aspect of the car although also the most non-viable for production. It mimics the plume of a rocket or the wake of the bullet and gives the impression of a shape that shears the air even while standing still.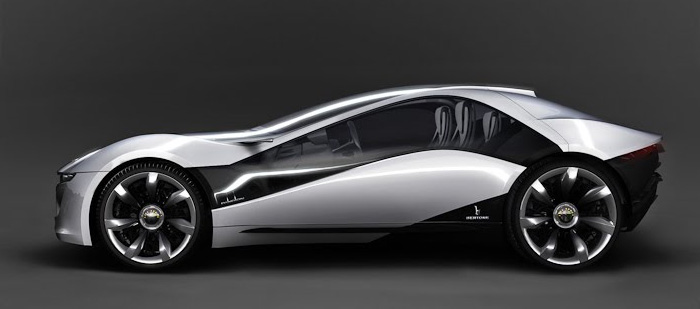 The side view adopts the recent trend of transparent panels that suggests lightness efficiency, ecology etc. The arc shaped from the glass gives the illusion of bigger wheel-arches and a smaller 'waist' for the mid-section of the car making it look more aggressive. However the front and rear sections don't follow the same lines and seem slightly discontinuous.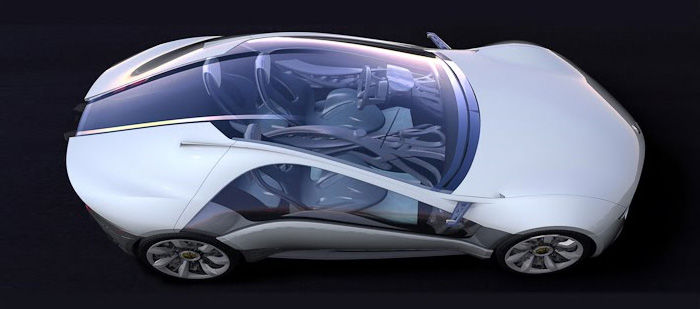 Although the Pandion concept looks fresh, it has a lot of influences that may be subtle enough not to render it a copycat but one can think that Bertone just wanted to showcase its presence rather than a true innovative and avantguarde concept.
The main influence is the Vision Efficient Dynamics concept by BMW (pictured below). Pandion has a similar stance and proportions and the glasshouse (and its side extensions) of both cars is very similar.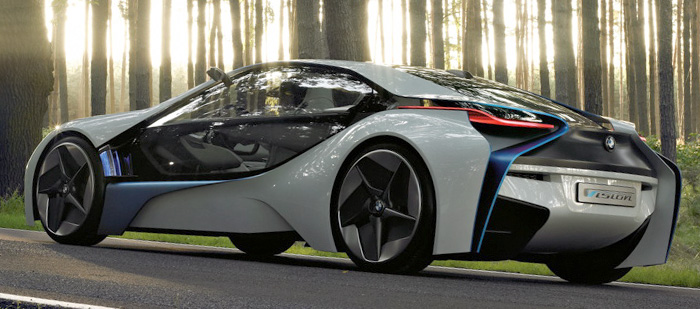 Even the flaky rear end bears a striking resemblance to the admittedly more extreme concept BMW Lovos from automotive designer
Anne Forschner
. This concept is not officially related to BMW and has a body covered with movable flaps.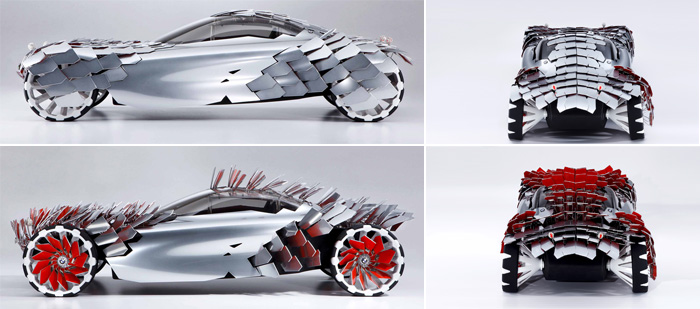 The front part of Alfa Romeo Pandion is maybe the most useful in a future Alfa Romeo design and it is also very interesting and beautiful. It looks very versatile and can be adopted to a wide range of cars and uses. It is also in no way a copycat but there is also a small resemblance to the BMW (again!) M1 Hommage concept (or a Cylon robot helmet for what it matters), with the unified grill extending in the middle.

(Pandion images from Bertone through
http://www.unica-strada.com
, BMW concept images from BMW, Lovos images from Anne Forschner)
update
- official video:
[ytx="ugN6on2xpbc"]ugN6on2xpbc[/ytx]
making of:
[ytx="UCc_0Af89x8"]UCc_0Af89x8[/ytx]