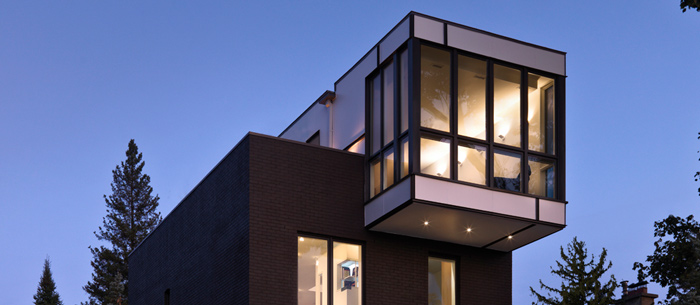 Echo House is a renovation project to a small house in Ontario Canada conducted from
Kariouk Associates
architects. This is not a simple paint and redecoration, the main volumes of the house are completely rearranged in order to reflect the use and the to exploit the new construction methods.---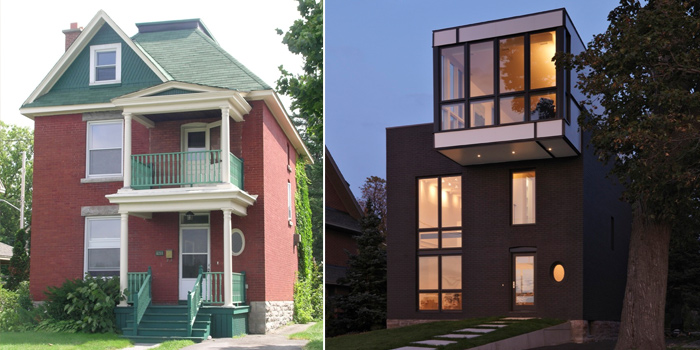 In the photo above you can see the old (from 1924) and the new view of the house.

This sketch illustrates the basic concept of the renovation. Instead of having separated stacked volumes the new design allows every volume to intersect mix with each other. A additional steel girder frame was constructed to support the new structure.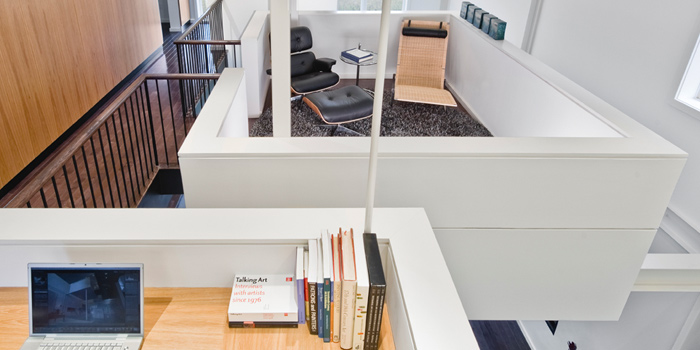 The interior looks much more spacious and of course visually interesting. Light from outside can reach surfaces deep inside the house instead of the traditional claustrophobic design.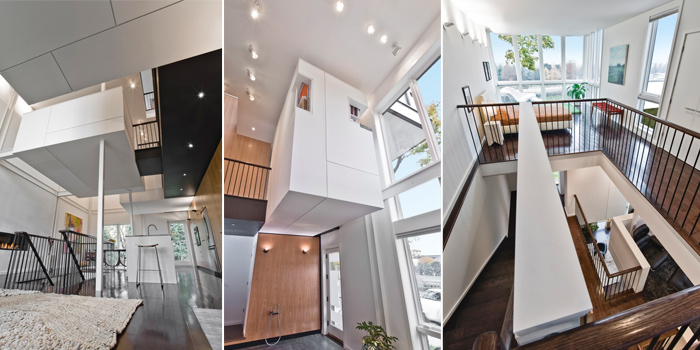 You can find more information, views and photos here:
http://www.archdaily.com
Photographs:
Photolux Studios