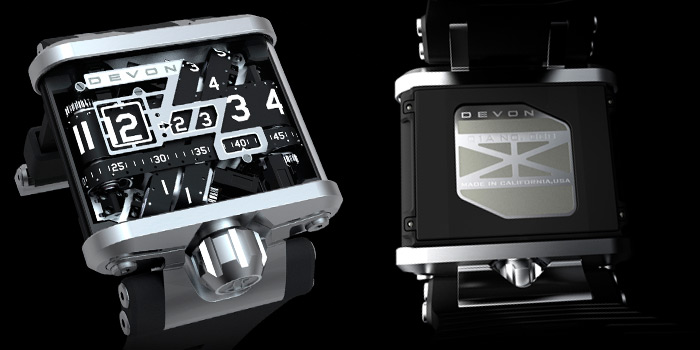 Devon after the unfortunate GTX sportscar that failed to reach production because of the Dodge Viper production end (its donor car) now is focusing to smaller projects like this impressive wrist watch concept. The Tread 1 use a complex mechanism with four small precision stepper motors that move four very thin belts in order to show the time.---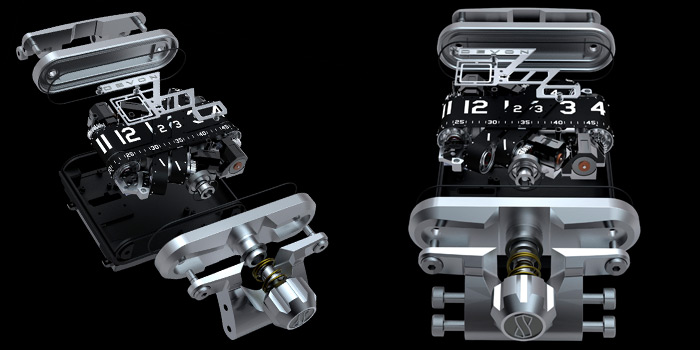 The pulley system has jeweled bearings with no lubrication and the frame is comprised by five cnc milled stainless steel pieces. There is a small microprocessor that uses a crystal (with temperature compensation) driving the small stepper motors with accuracy. The mechanism is visible through a high-grade scratch resistance polycarbonate crystal. All these moving parts are powered from a li-po battery that needs recharging every two weeks, which is not a very big period for a battery powered watch but bigger than most kinetic energy storage ones.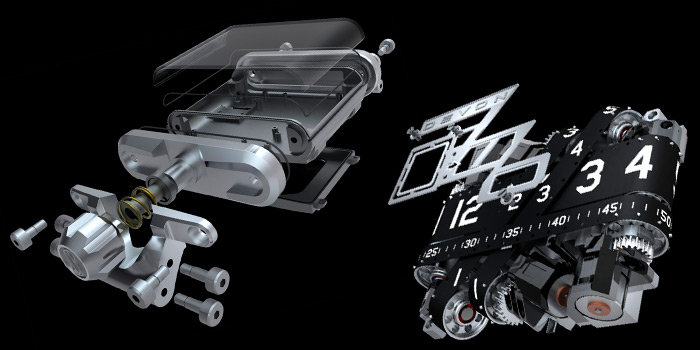 More info and video in Devon works website:
http://www.devonworks.com/
Devon is also preparing other projects like custom bikes and similar motor-sport inspired products.