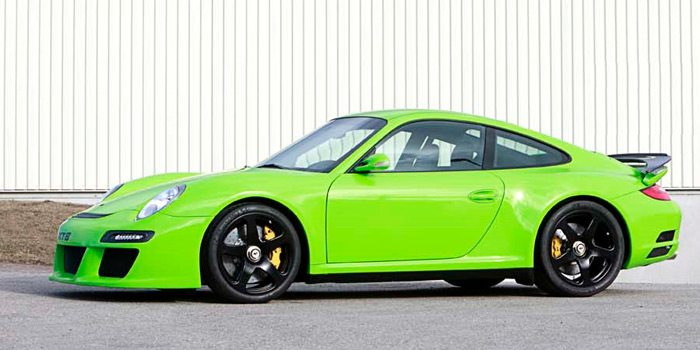 There is nothing new with a modified 911 but RGT-8 by RUF is very special. Instead of the usual flat-6 there is a longitudinally mounted V8 in the back and this isn't a simple engine swap from a Panamera or a Cayenne, RUF developed its own V8 which has very impressive specs and is specially suited to the special layout of 911.---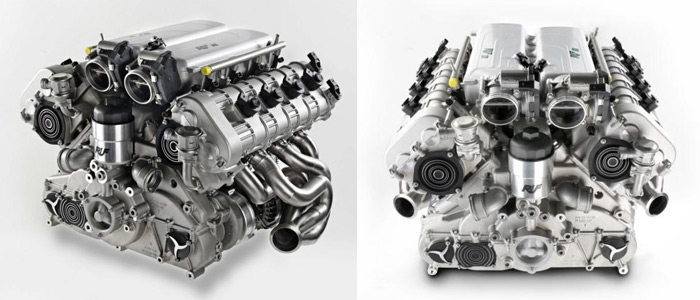 Reinhard Könneker, a very experienced engineer who had work in engine projects for F1, DTM and endurance racing, designed the new engine, which has similar specs to a racing unit. It is a 90° V8 with a flat plane crankshaft and dry-sump. It weighs only 200kg and although more powerful (550ps), larger displacement (4.5lt) and with two extra cylinders, it is lighter than the 3.8 flat-6 it replaces!
The balance of the car should be better than regular 911s and in the vertical plane there is also provision to keep the weight as low as possible. The water-pump, generator and AC compressor are mounted on the side on the bottom of the engine and are driven by gears, not belts.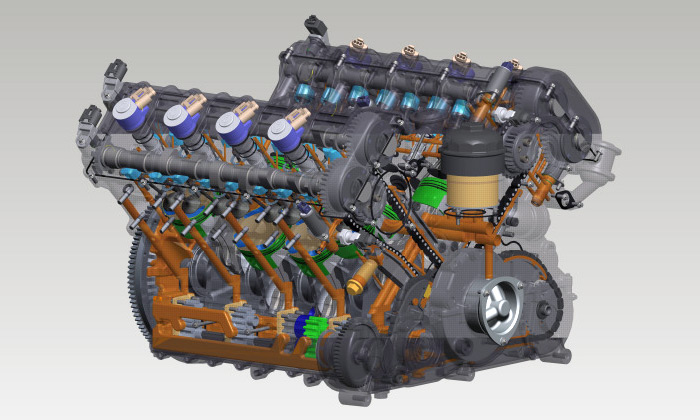 There are rumors for many years that Porsche will develop an 8-cylinder 911. It already have two V8 powered models and it is hard to keep up with the V8 and V10 competition with the traditional flat-6. The 911 arrangement makes multi-cylinder packaging tricky but RUF is proving that you can fit a V8 hanging out of wheelbase in the rear without disturbing (any further!) the balance of the car. Maybe the next official 911 will follow RGT-8. Or of course maybe Porsche will at last treat the rear engine layout like the air-cooling.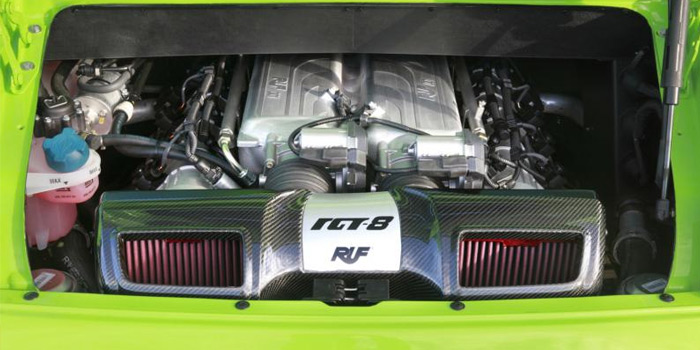 RUF is planning to begin production of the RGT-8 in 2011
More information and photos:
http://www.ruf-automobile.de/en/RUF-RGT-8.04a2e.php