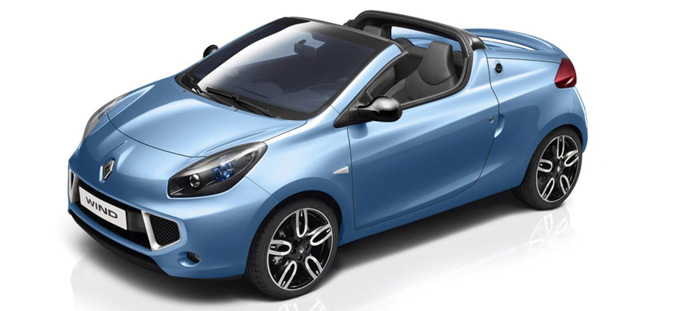 The new Renault Wind is a small 2-seat convertible small roadster. It is based mechanically on Twingo (itself a derivative of the Clio 2 platform) and it has a very original retractable hard-top. It will be officially presented at the forthcoming Geneva motorshow and it is not a concept car but a production model.---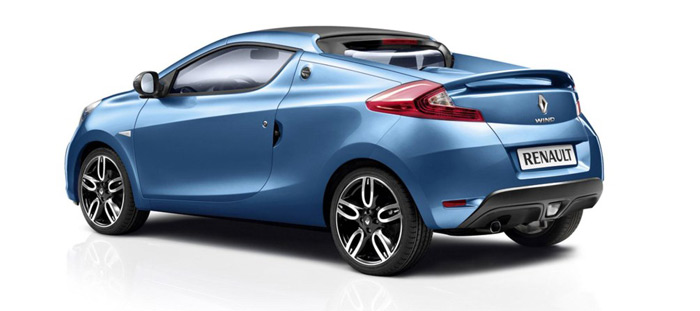 Wind's most impressive feature is the retractable roof. It can be rotated 180deg and stored under the boot. It is also very fast, it needs only 12 seconds to open and even then it moves with the boot cover and the baggage compartment is still accessible. You can see the full procedure in the small animation we made from the official press photos below: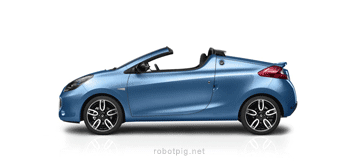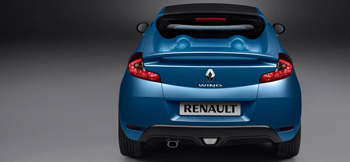 It will be available with two petrol engines, the turbocharged 1.2TCi and the 1.6 from Twingo RS. As a two-seater it aims at the similar in concept Opel Tigra and with its targa-look it is a successor to the Honda CRX del-sol of the 90's. CRX del-sol was the first small car to be offered with an electrically retractable hard top (as an option) but it had a very bulky, heavy and expensive mechanism.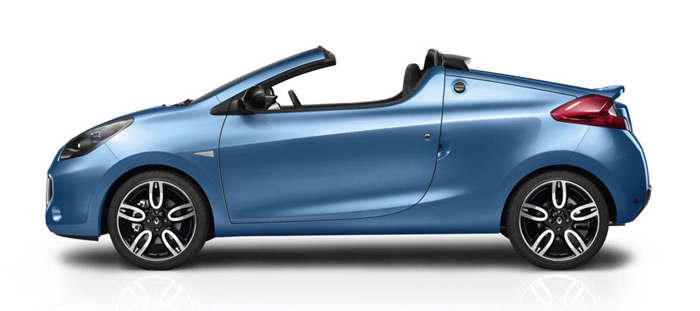 Renault adopted the much more elegant rotated roof from an idea of Leonardo Fioravanti. Its concept called 'Revocromico' was presented in the limited production Ferrari 575M Superamerica.

Even at a fraction of the price Wind's roof is an improvement of Superamerica's because it is stored under the boot without exposing its underside. However as one can see from Wind's first photos its roof is opaque and not luminescent sensitive as Ferrari's but for its price this is more than ok.