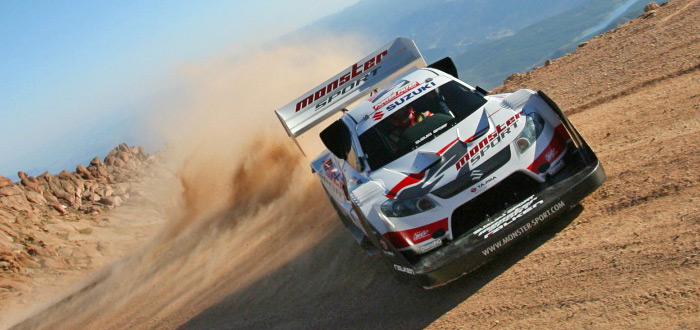 The 2010 Pikes Peak hillclimb race was hard enough to keep the times over 10 minutes for yet another year. This year the race was even more special because it was the last time that the course was partially gravel. Next year most of the gravel part will be paved and the 2012 it will be an all-tarmac race. Nobuhiro 'Monster' Tajima a veteran of the race won again. Tajima has the all time best time from 2007 (10:01.408) but he was unable to break it this time and break the 10' barrier.---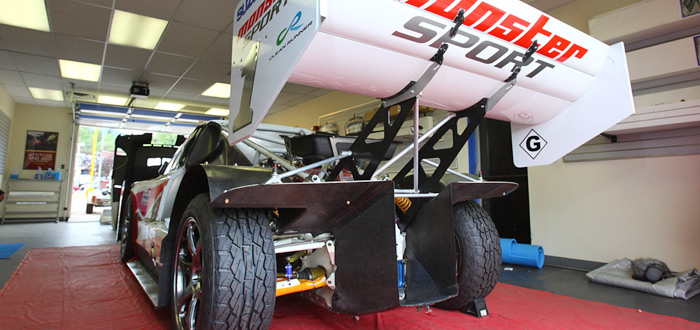 The winning car was a "Suzuki SX4" prototype by Monster Sport. It has a biturbo Suzuki 3lt V6 with 910hp and weighs only 1100kg. It is of course 4wd and has a tubular steel frame with composite body panels.
Monster Sport have build a series of successful hillclimb prototypes over the years. The first ones had two engines (loosely based on the G16B from Swift GTi) with a combined power of around 800hp. Suzuki hadn't got any large displacement engines at the time and when the V6 became available Tajima switched to a more conventional one engine in the middle layout.

Another purpose built racecar was the RMR Hyundai Genesis PM580 driven by Rhys Millen. Although it was very fast some problems kept it in 3rd place. The RMR prototype is probably the shape of future hillclimb cars because it wouldn't seem out of place in a racetrack.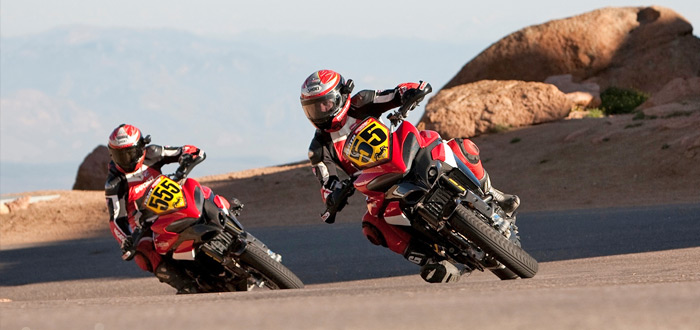 Ducati also enter with two almost stock new Multistradas that took the 1st and 3rd place in their class.
Some links:
http://www.usacracing.com/ppihc
http://monster-sport.com/
http://www.rmrproducts.com/
http://www.autoblog.com
(photos from Monster, RMR, Ducati)