This amazingly restored Toyota FJ is the work of the small company that Jonathan Ward founded in California. The company is called TLC and with its small staff restores old Toyota Land Cruisers (the FJ40 series) by hand with the best available techniques and after market materials. The result is the ICON FJ-series and it is a fully customized modern interpretation of the iconic off-road model.---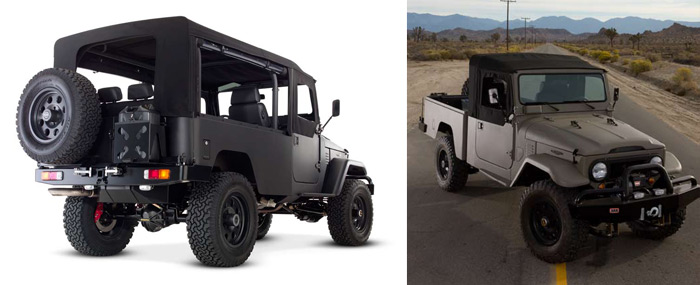 TLC is retaining the elements that identify the vehicle as a Toyota FJ (vin number etc) but it rebuilds it with new parts and improvements. There is the basic lineup of three wheelbase versions (FJ40/43/45) and the workforce of 6 persons produces up to 24 vehicles per year.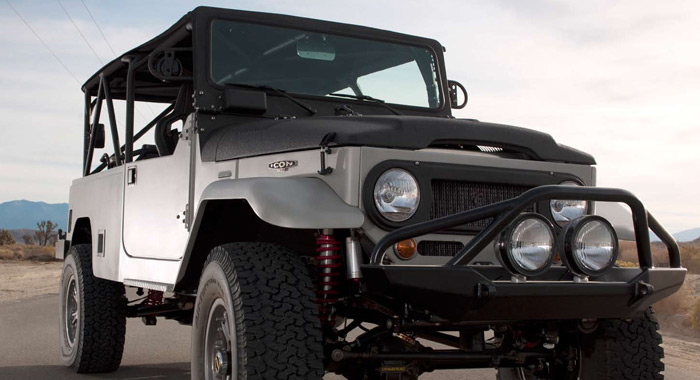 Every car is fully customized for the client and can be a very powerful V8 (crate GM engine) monster with high tech peripherals or a vintage FJ with look and feel similar to the original (although build in much higher standards.)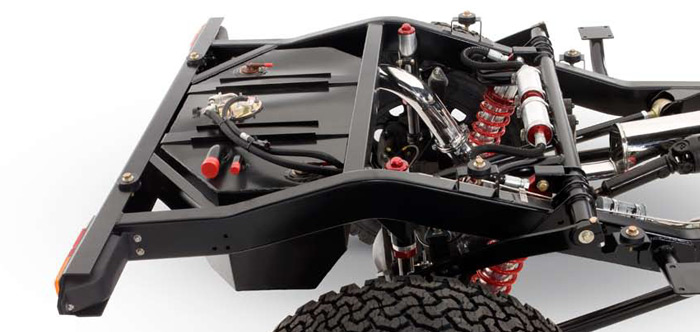 There is a waiting period of around 6 months for the delivery after an order and as usual with hand build quality cars the Icon isn't cheap. Pricing starts around $96,000 and can be raised in respect to the specs of every vehicle.
TLC is also developing another modern interpretation of a classic off-road car, probably the Ford Bronco.
You can find more information here:
http://www.icon4x4.com
Video of the Icon 4x4:
http://www.streetfire.net/video/