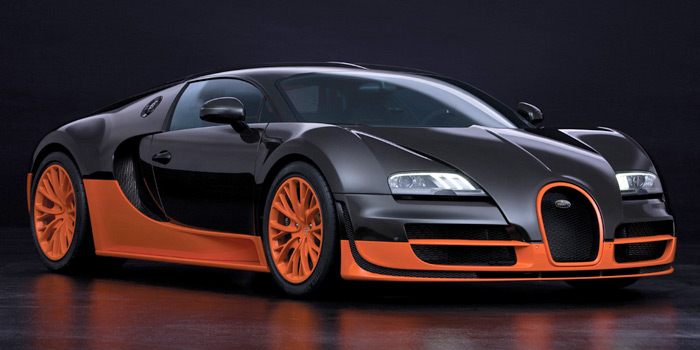 The fastest production car in the world is again a Bugatti Veyron. This time the new Super Sport version driven by Pierre Henri Raphanel (test driver for Bugatti) established a world record of 431km/h average speed during two opposite passes in the proving grounds of the Volkswagen Group at Ehra-Lessien (near Wolfsburg). The record is certified from the Guinness book of records representatives and the test runs were monitored by the TÜV authorities.---
The Super Sport version is based in the Veyron with some small modifications. The Veyron is already fast, powerful and over-engineered enough that not much were needed to top the other and more single-minded record cars like the SSC Aero.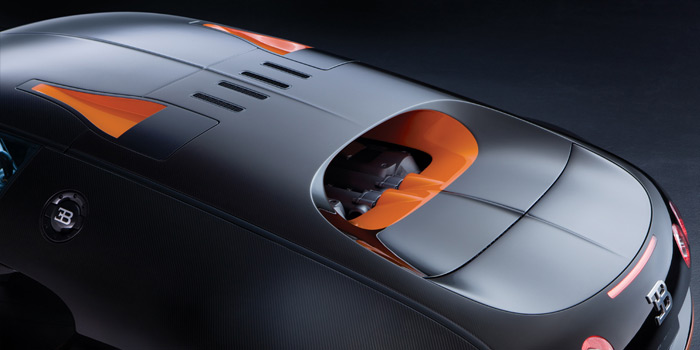 Apart from the rather awful color combination the most obvious external change is the new engine cover that integrates with the roof. Instead of the two air-scoops there are now two NACA ducts. These ducts form vortexes that force the boundary layer out of the inlet and avoid any shielding of the flow inwards. The regular Veyron scoops could possibly provide some additional dynamic pressure but in a turbocharged car that effect is negligible. The new roofline decreases the drag of the car. Externally there are some other minor changes in the front bumper.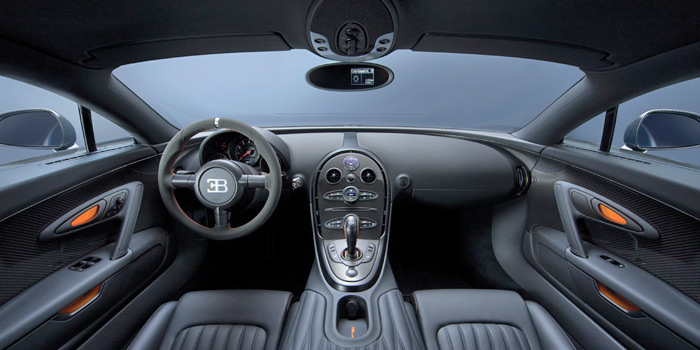 The engine now has four larger turbochargers and larger intercoolers. It produces 1200hp, a 20% increase that show how unstressed the regular Veyron engine is. Other supercars approach 4 digit numbers with highly-strung V8 and many estimated that Bugattis W16 had the potential for more power if necessary. Additional modifications were made in the chassis and the suspension with different coilovers and anti-roll bars.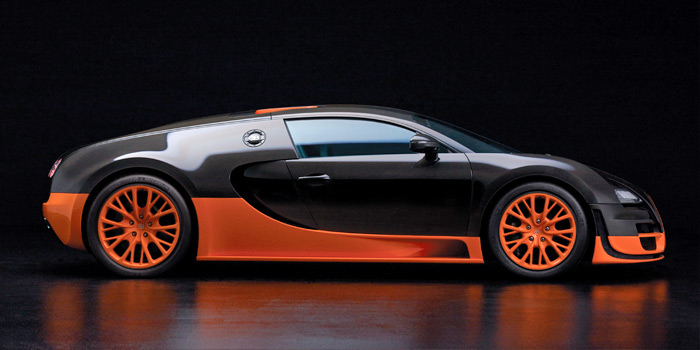 The Super Sport version will be build alongside the regular Veyron and the Grand Sport until the production reach to an end. The first five Super Sports are already sold and they feature the same slightly kitsch color scheme. There would be other available colors and also a clear coat that show the carbon fiber weave of the body panels.
Design-wise the Super Sport is a small step backwards. Especially the front bumper and the wheel rims look cheap and are in contrast to the original design of the car. The Veyron is hardly considered beautiful but its design is solid and in harmony to the absolute and unapproachable nature of the car.