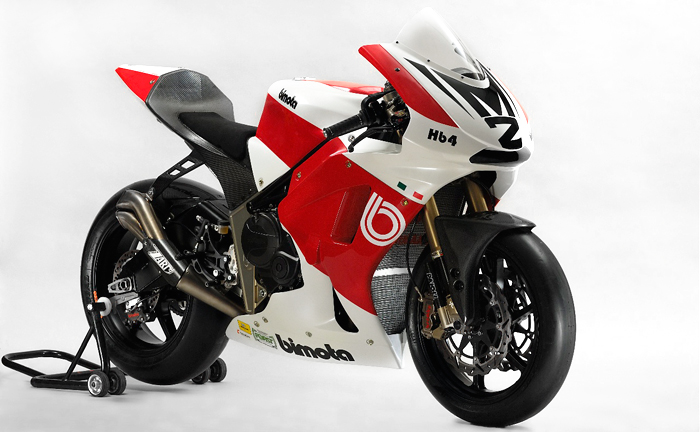 Bimota may have a rough time the last decade with financial problems and ownership changes but its future looks now promising. This is the new Moto2 race bike that will compete in this year's championship. Moto2 is a prototype class with a common engine supplied by Honda for all teams (sourced from the CBR600RR). It will replace the GP250 two-strokes and it will slot just below MotoGP class. With the exception of V-Due, Bimota always built bikes with engines from other manufacturers and Moto2 seems a perfect match.---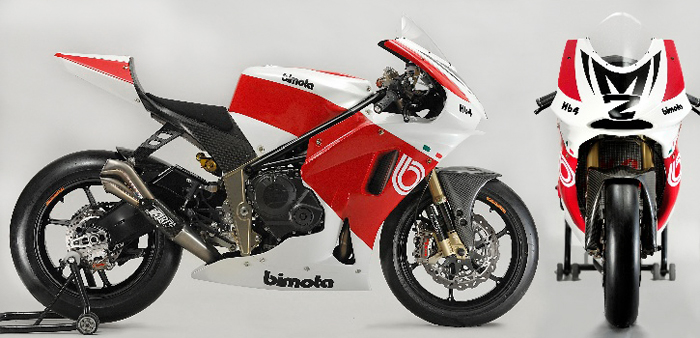 Where the new HB4 differs from past Bimotas is the lack of innovation. HB4 is of course modern and uses state of the art components but there is no groundbraking technology or design. That is the norm with the current line-up. With the exeption of Tesi 3D (which was designed almost 20 years ago!) the DB5/6 and 7 are very good and competitive bikes but also quite conventional.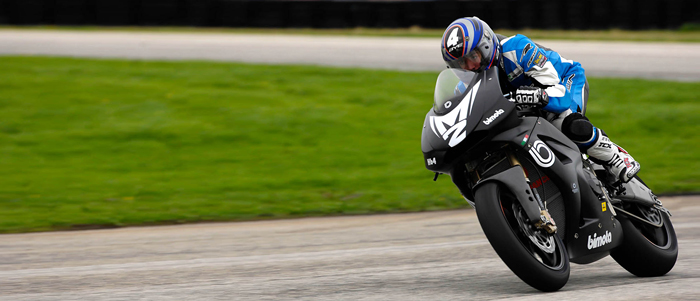 The HB4 uses a tubular spaceframe with magnesium plates where the rear swingarm is attached. It has adjustable steering head and engine mounts and the suspension is from Paioli in the front and from Öhlins in the back. There is the possibility of a road version.
More photos from the unveiling at the Verona Motor Bike Expo:
http://www.omnimoto.it/