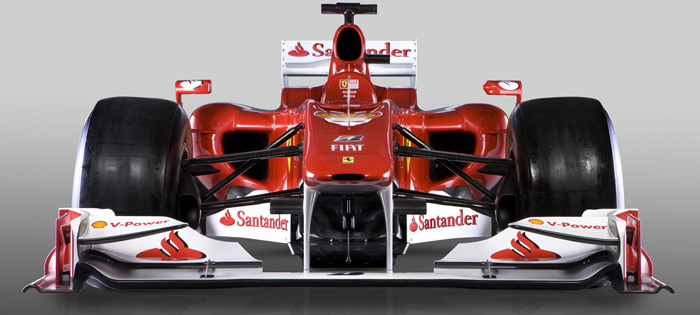 The new Ferrari Formula 1 car is called F10 and these are its first photos from the webcast of its unveiling. No deep analysis can be done from these first images but one can see the overall design of the car without the details and from what we can see the main areas of interest of F10's design are the wheelbase, the nosecone and the radiator covers.---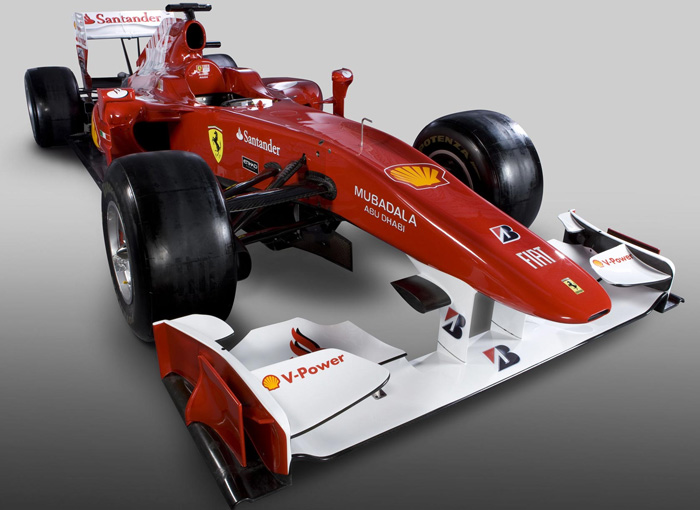 The nosecone is similar with Adrian Newey's design in last year's RedBull. It has sculpted rounded protruding edges ('A' in the image below) that should manage the vortex created there in order to improve the airflow to the back of the car.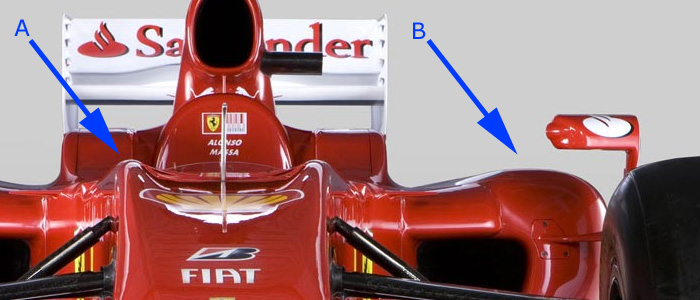 A similar approach is followed to the design of the radiator covers ('B' in the image above). In last year's F60 both the nosecone and radiator covers were flat on the top.

The F10 is significantly longer from F60, the front axle is further than the driver in the front without reducing the front overhang length, both wheelbase and overall length are increased.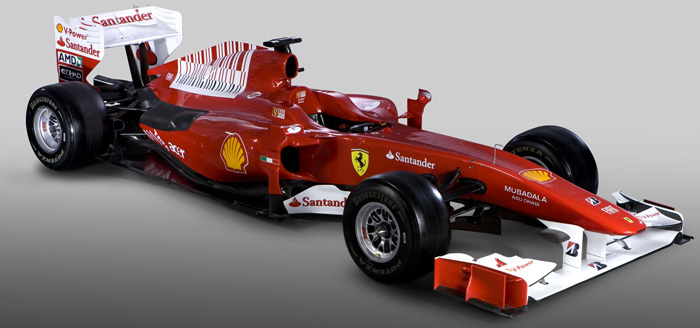 This year the rules are changed, most importantly with the refueling ban that dictates a very large fuel tank.
More information for Ferrari F1 team will be available here:
http://formula1.ferrari.com/
Video from the presentation:
http://www.youtube.com/watch?v=fQZMRlNEUpc