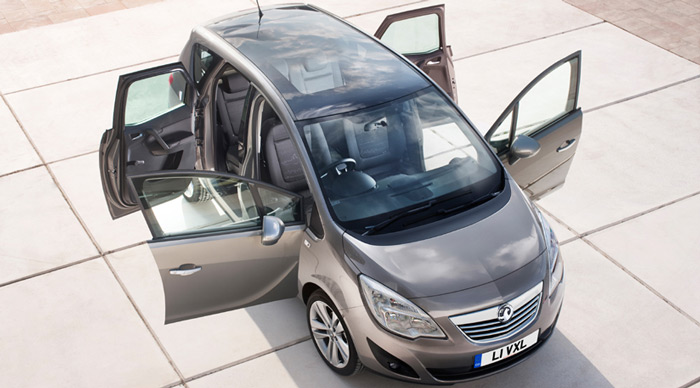 These are the first official photos of the new Opel (or Vauxhall) Meriva and a premier of GMs new 'FlexDoor' design. As you can see in the photo above the new Meriva has what is known in car jargon as suicide doors, the rear doors open in the opposite direction. The only cars with a similar arrangement are the BMW-era Rolls Royce models.
Opel (and Rolls Royce) has a B-pillar and its frame is not unlike other cars, the only difference is the hinges. However this kind of door are much more difficult to certify, because they open facing the direction of movement, they must be very fail safe and foolproof to avoid accidents. The benefit is a easier access although sometimes the door handle could be difficult to reach when the passenger is seated.---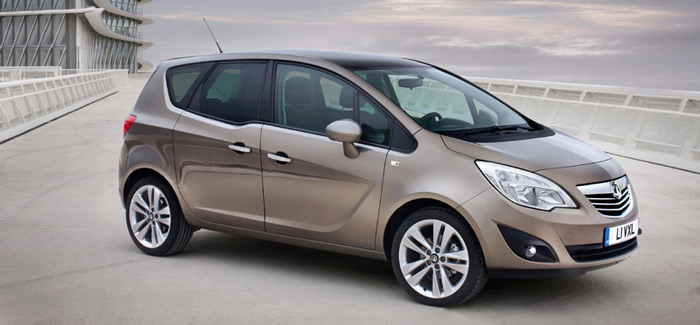 There are also the opposite opening doors in the Mazda RX8 and the opposite opening door of the MINI Clubman (and also some pick-up trucks). These cars have a pillarless structure that by the elimination of the B-pillar allow a big opening when both doors are open. However it is not the best solution for a family car, because the rear 'half door' cannot open with the front door closed. It also requires additional reinforcement (MINI) or a bespoke body structure (RX-8) in order for the car to have the necessary torsional rigidy.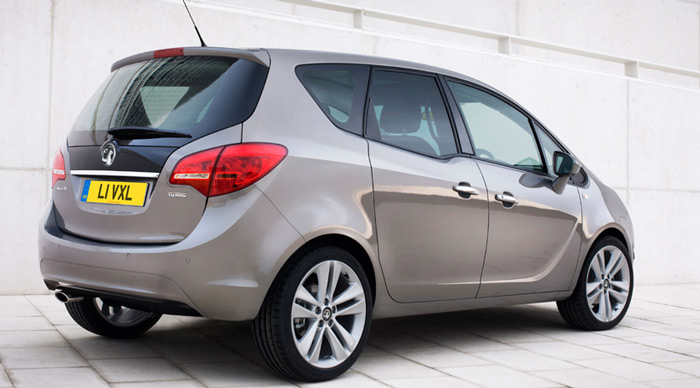 Opel by retaining the b-pillars can easily produce the Meriva along the other models. The rear doors apart give a practical advantage and also consist a major design clue, the profile of the car is designed in a way to emphasize the door handles and hint their function. The side crease of the latest Opels is naturally present here, and interestingly it follows the direction of the larger Insignia rather than Astra's.
Apart from the exotic doors the new Opel MPV will have all the flexible interior arrangements that customers expect from a car of its kind and will use mechanical underprintings and (turbocharged) engines shared with the current Opel lineup.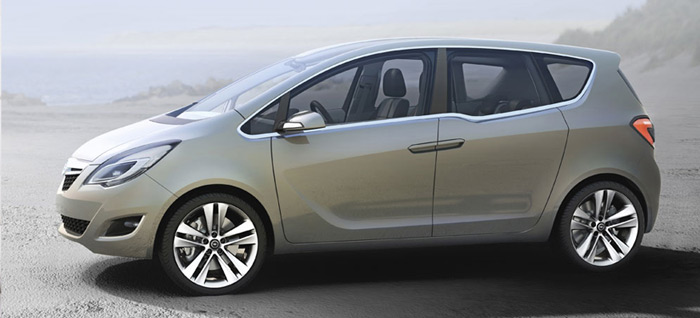 The production car is faithful to the Meriva Concept (photo above) of 2008.