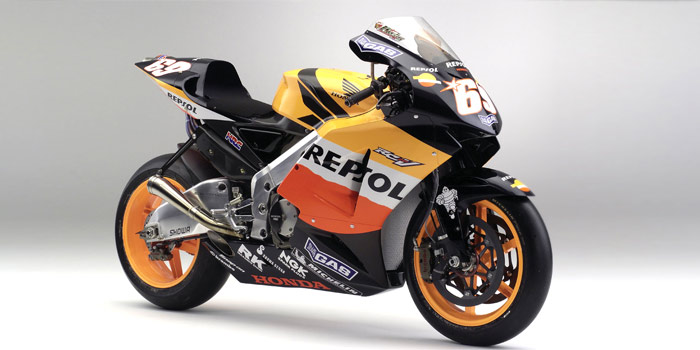 After 3 years limited to 800cc the MotoGP class will return in 2012 at the maximum capacity of 1000cc. This was agreed 3 days ago between FIM, Dorna and MSMA. This move hopes to differentiate the premium class from the new Moto2 category and bring the bikes closer to the previous 990cc riding style where bikes were more powerful but could not carry their speed mid corner as well.
The 800cc rule was introduced in order to increase lap times but in reality had quite the opposite effect while forcing the companies to invest huge amount of money in R&D.
This time there will be a limit to 4 cylinders, which eliminates the advantage that Honda RCV211V had previously. Between 2002-7 the rules dictated the same minimum weight for 4 and 5 cylinder bikes (lighter with 3 and heavier with 6 - that none eventually used).---
There is also a maybe even more important limit in the bore size at 81mm. This will in effect limit the rev ceiling of the bikes because it leads to very high piston linear velocity in order for the engine to rev high. For comparison the new BMW S1000RR road bike has a bore of 80mm with the same 4cyl configuration.
This limitation reduces also the advantage of well tuned pneumatic valvetrains and Ducati's desmodromic system, both of them have a larger advantage as rev ceiling rises.
From a fiscal point of view although there is a need for new bikes and engines, with the new rules the companies won't need huge research in order to produce horsepower from an already overstrung engine and most of the times (as in the 800cc rules case) new rules leads to a new status quo.
More details will be specified soon in order to give time to the teams to prepare their 2012 bikes.