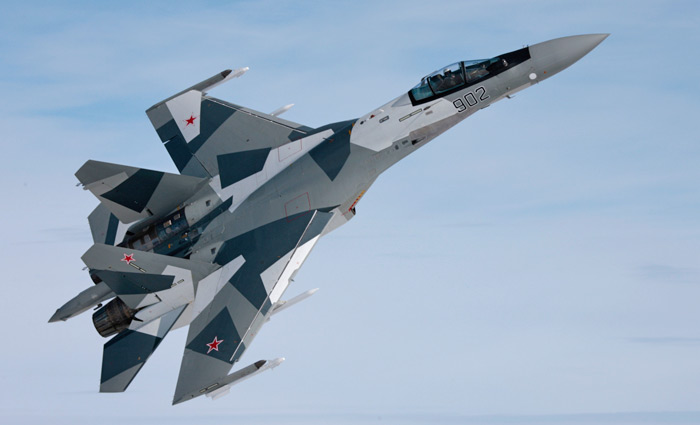 The latest and probably the last version of the very successful Sukhoi T-10 program, the Su-35S is ready for production. After the flight tests of the two prototypes (aircrafts #901 and #902 –photo above) the first series production aircraft made its first flight a few days ago piloted by test pilot Sergey Bogdan. The flight took place at the airfield of Komsomolsk-on-Amur Aircraft Production Association (KnAAPO) where the Sukhoi designed aircraft is developed for production.---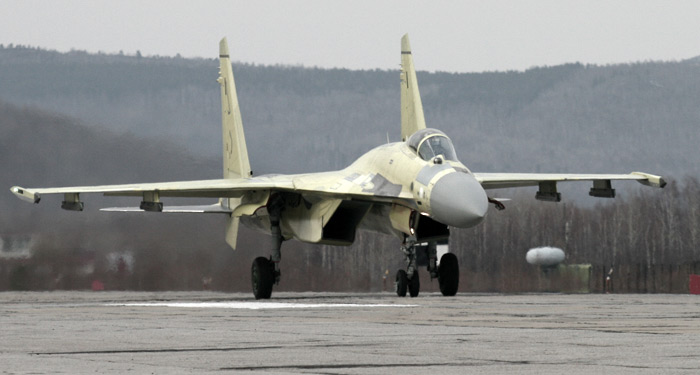 The production Su-35S (photo from the first flight above) looks almost identical to the first Su-27s. It doesn't even have the canards of the Su-30. However like its US rivals it is almost a completely new aircraft and it is one of the most capable multi-role fighters today.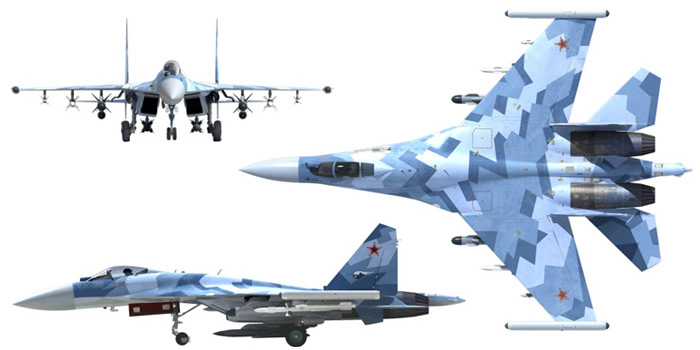 The Su-35S has crucial improvements on its electronics, airframe and engines. It has full digital fly-by-wire flight control system and integrated all-aspect thrust vectoring nozzles. These capabilities rendered the small canards redundant and by eliminating them (and the airbrake) there is the benefit of reduced drag and smaller radar cross-section. Further RCS improvements include the electro-conductive canopy coating and the use of radar absorbing materials in various places. The engines are the latest -117S version of NPO Saturn's Al-31. They have as mentioned a 2-axis vectoring nozzle and also 4.000h of lifespan.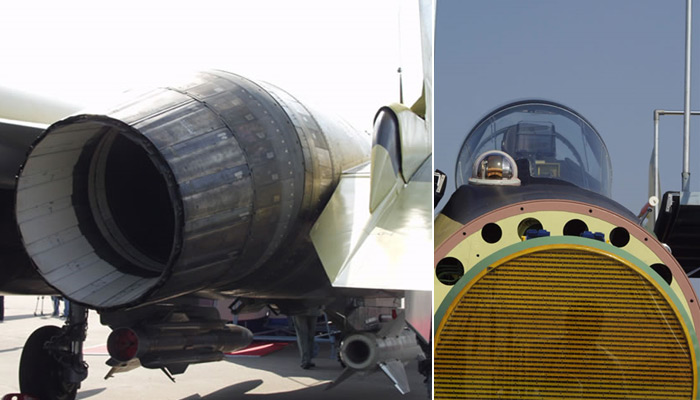 Even the very first Su-27 was a very capable aircraft as a maneuvering platform.Its flight demos are infamous (although not without accidents) all over the world. However it was designed like most legacy USSR fighters only as simple part of an integrated air-defense. The –30 version became a contemporary multirole fighter and today the Su-35 aspires to be a state-of the art weapon that could bridge the gap between its predecessors and the
PAK-FA
. It should also become comparable or even superior to the latest western fighters like the Eurofighter, Rafale or the F-15E and F/A-18E/F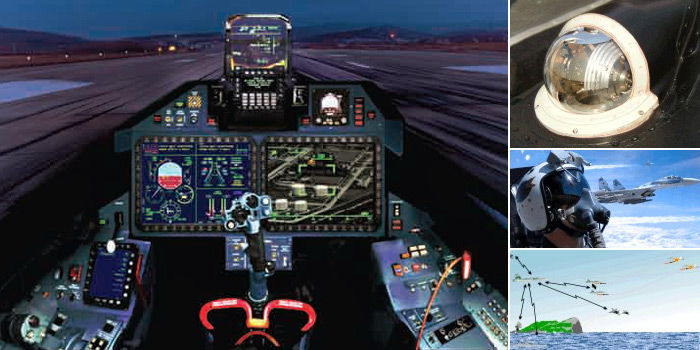 To achieve these goals the Su-35 is equipped with an electronically scanned array Irbis-E radar (although not active like some of its competitors) made by Tikhomirov NIIP. It is also equipped with a revised and improved electronics and avionics suite with new electro-optical sensors, ECM, large format color displays in the cockpit, HMS and other systems.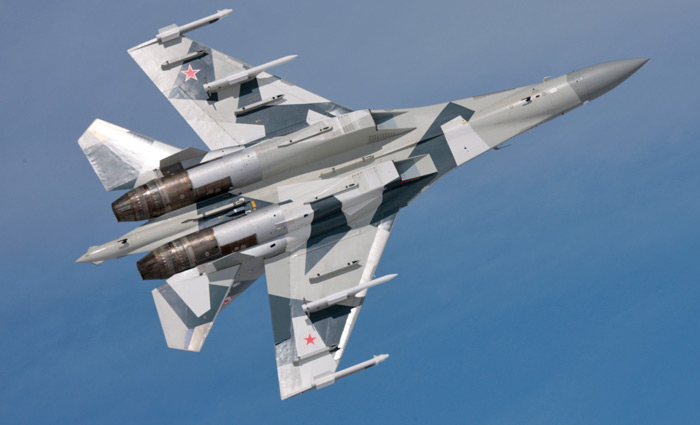 The Russian Air Force will receive 48 Su-35S. Other orders may follow depending on export sales, further replacement needs of the Russian air force fleet and also possible delays of next-generation
PAK-FA
fighters.
You can find all the technical details in KnAAPO's website here:
http://www.knaapo.com/eng/products/military/su-35.wbp
(all images by Sukhoi-KnAAPO)