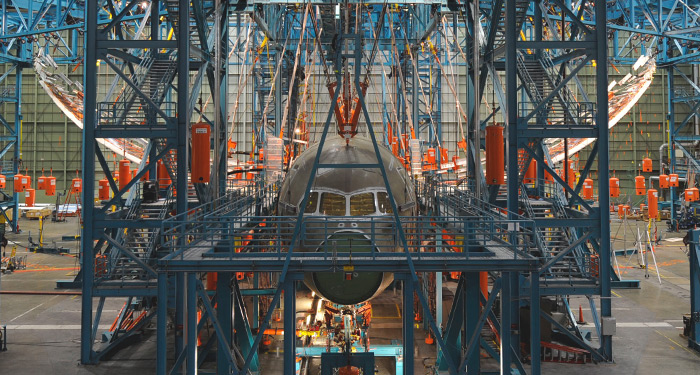 The 787 prototype designated for static tests (ZY997) complete the ultimate load test where the wings are subjected to loads up to 150% of the design limit. The airframe should withstand these loads and the company could choose either to stop there or to continue until destruction. This test (officially called Condition 18b) highlights the flexibility of the composite wing. In normal conditions the wing deflects up to 3m upwards at the wingtips. When subjected to these high loads the wingtips (at 150%) were deflected approximately 7.5-8m, more than the destruction point of the metallic wing of 777.---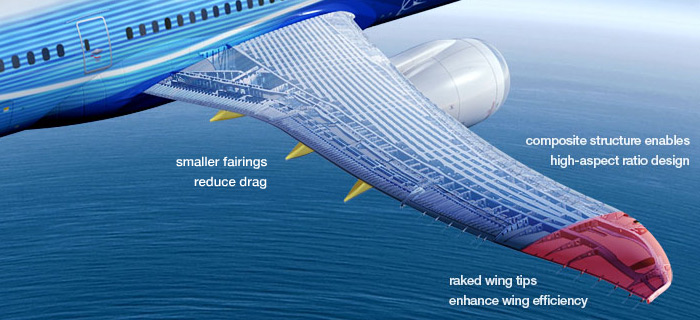 This is a very important test for 787 because of the modifications it undertook last summer in its wingbox. Boeing was more conservative on its approach and didn't continue until destruction like it did 15 years ago with 777. Then the wing was deflected slightly less than 7.4m when it failed at 154% of the design load.
The results of the test need further evaluation but initially it is considered a success. The wing and the wingbox is made by Boeing in USA and Mitsubishi Heavy Industries in Japan.
More information:
Things with wings blog
,
http://www.wired.com/autopia/
High definition version of the first photo (hosted at Wired):
link
Update:
video from the test:
http://787flighttest.com/
Boeing 787 first flight