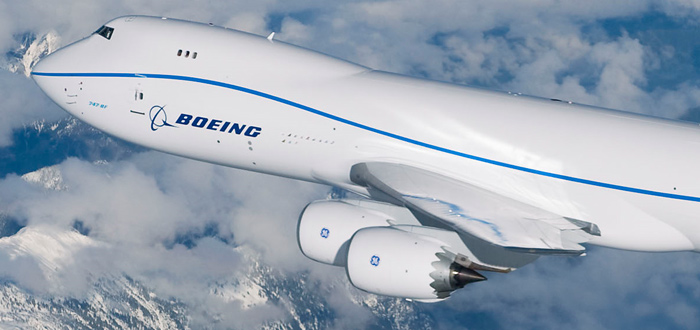 The new Boeing 747-8 made its first flight. The aircraft RC501 flew yesterday at Boeing's facility in Everett Washington without any issues. This is the freighter version, which has attracted the most customers, and it is the biggest western commercial freighter yet. The passenger version ('Intercontinental') has only one major airline customer, Lufthansa and several private VIP orders..---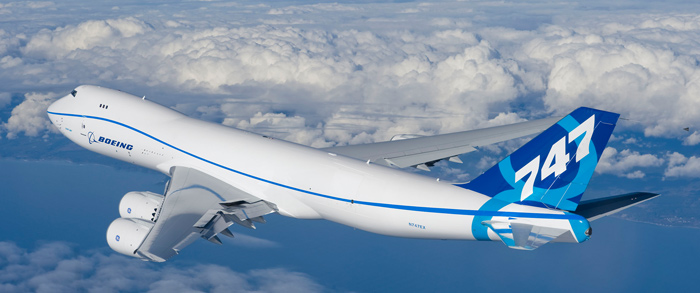 The -8 version has many improvements over the previous -400. It has new General Electric GEnx-2B, similar to those of 787, and a new wing with supercritical airfoil. You can see more here:
http://www.newairplane.com/747/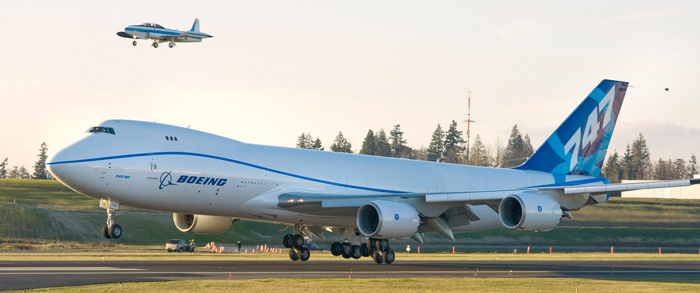 The 747-8 is the third major upgrade of the 747 program, after the initial -100/-200/-300/-SP and the -400. The jumbo jet with the distinctive hump is the most recognizable commercial jet. This hump offers extra space but also complies with Richard Whitcomb's area rule and reduces wave drag when the aircraft travels with nearly the speed of sound.
You can read an excellent feature for the 40 years of the 747 from Flight Global here:
http://www.flightglobal.com/page/747-40th-Anniversary/
(ιmages Boeing)