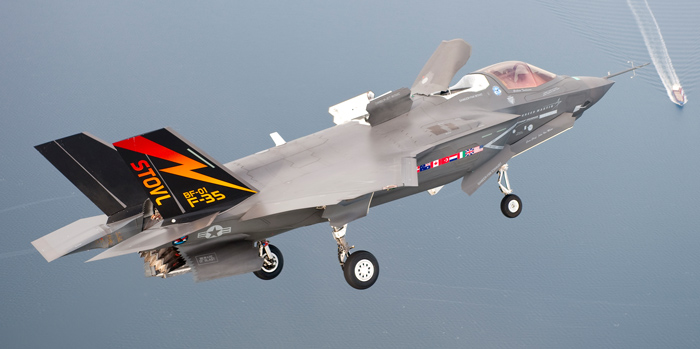 The first F-35B test aircraft (BF-01) made its first engagement of the full STOVL configuration during a flight in 9th January. With this configuration the F-35B swivels the 3-part rear nozzle facing downwards, opens the top and bottom hatch for the central lift-fan and the additional ports for the engine intake. The clutch sending power to the lift-fan is also engaged. During the transition the aircraft had a speed of 150kt and was at an altitude of 5,000ft. The test was planned for 2009 but was delayed until now, no problems occurred during the flight. The big milestone is the vertical landing but Lockheed Martin takes small and careful steps in the progress of such a radical aircraft.---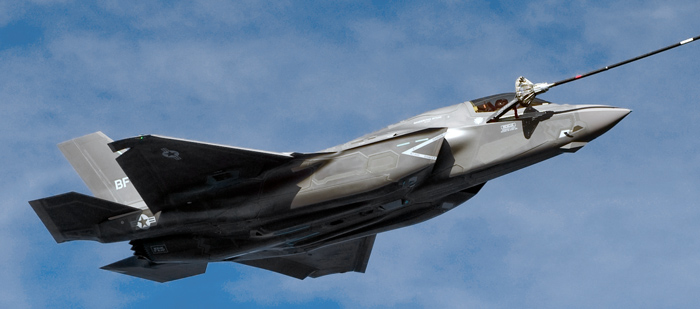 The second F-35B, the BF-02 is now at Patuxent River naval base where these test are conducting to assist BF-01 to the lengthy certification process. In the photo above, the BF-02 during refueling.
F-35B is very crucial because while it the majority of F-35 variants will be /A or /C the whole F-35 project is designed around the STOVL variant and its requirements. F-35B will be the first supersonic operational STOVL aircraft after the experimental X-35B and the older Russian Yak-141.
Video and more information:
http://www.flightglobal.com/
(Photos from Lockheed Martin)