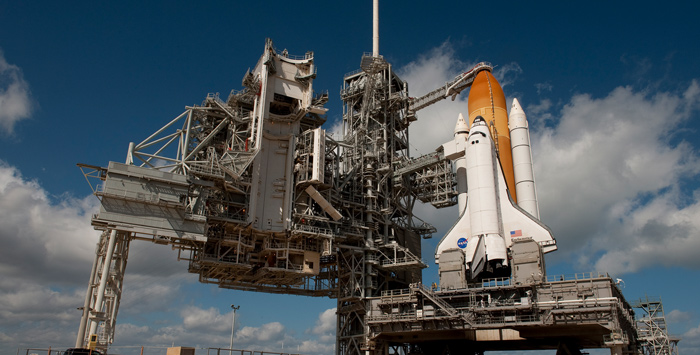 Update2
- Endeavour launched successfully on time without any issues. The low ceiling clouds was not a major problem and no further rescheduling was necessary.
Endeavour launch video
Update1
- Launch rescheduled for Monday Feb. 8 at 4:14 a.m. EST. (11.14 am for Greece) due to weather conditions.
Tomorrow February 7, 2010, at 4:39 a.m. EST (11:39 am for Greece) the Space Shuttle
Endeavour
will be launched in to Space for mission
STS-130
. This is a historic launch because it is the last one that would take place at night. The flight will last 13 days and will include 3 spacewalks in order to install the node 3 'Tranquility' ISS module. In this node there is the cupola, a 7 window observation where the astronauts can have a panoramic view of the earth and space. This topic will be updated after the launch.---

You can watch the launch live from
NASA TV
.
More information on STS-130:
STS-130 Press Kit (8.7 Mb PDF)
STS-130 Mission Summary (448 Kb PDF)
NASA main Space Shuttle webpage:
http://www.nasa.gov/mission_pages/shuttle