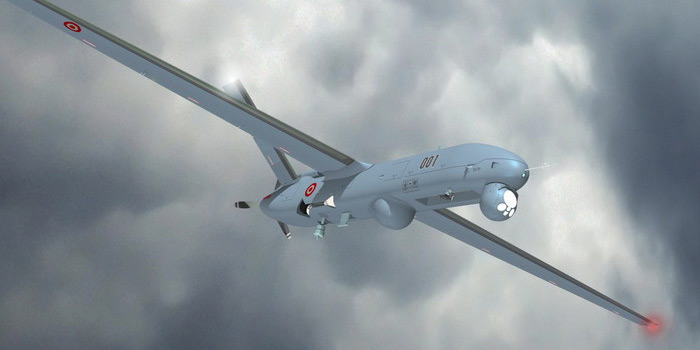 Military UAVs is a booming sector and more and more companies (and countries) are entering this field first as users and manufacturers. Turkish Aerospace Industries (TAI) started this MALE (medium altitude long endurance) UAV program 6 years ago. Three prototypes will be constructed in order to evaluate and gain experience in the design, manufacturing and using such a complete system. The TIHA is similar to a Predator A tactical UAV. It weighs 1,5t and has a wingspan of 17m. It has a reciprocating engine that drives a pushing propeller and with 250kg of fuel has an 24h endurance while cruising at over 75kts.---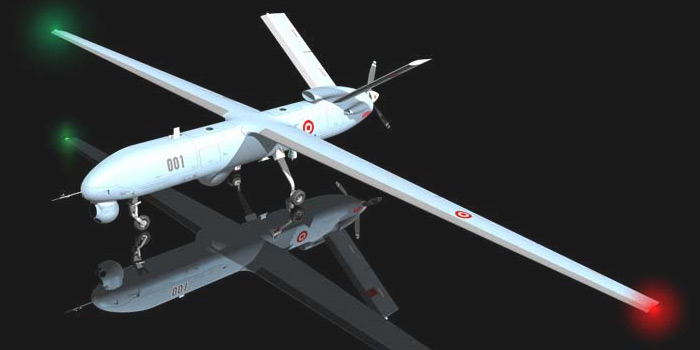 The TIHA has state of the art specifications. It has a composite structure, detachable wings and V-tail and retractable landing gear. It also has a de-icing system, very useful with a service ceiling at 30.000ft and environmental conditioning system for its payload.
The avionics suite is quite advanced with an integrated flight control system that uses an inertial navigation unit, pitot-static sensor, GPS, magnetic, pressure and temperature sensors.
The payload is an indigenous developed electro-optical sensor with TV, thermal (IR) and laser sensors. It is called ASELFLIR 300T and it is made by Aselsan. There is also a synthetic aperture radar for various missions.
A TIHA B with slightly larger wingspan and the capability to carry weapons is also under development.
via
Ares blog
TAI website:
http://www.tai.com.tr