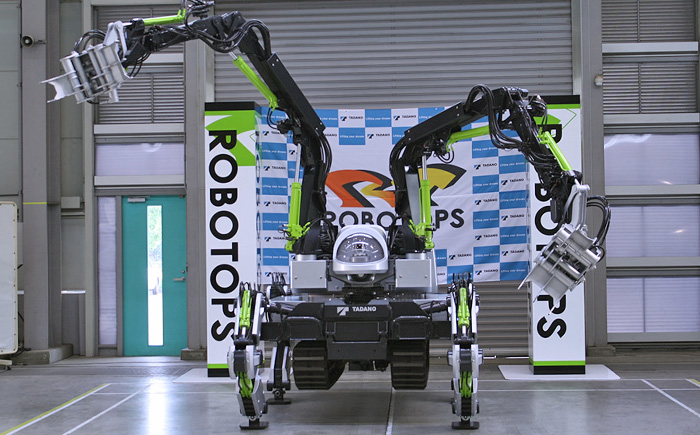 Tadano is a Japanese company that produces cranes and construction machinery. Last year the company celebrated its 60th birthday with a four leg robotic crane with two arms. The Robot is called Robotops.---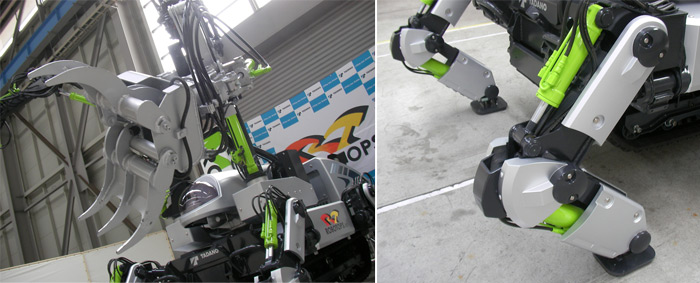 The cleverest part of the robot is the combination of legs and tracks. It can move quite fast in relatively even terrain with the tracks and the legs folded and when needed it can walk over-passing any obstacles. It weighs 2.7t and with arms and legs retreated it has a length of approximately 4m.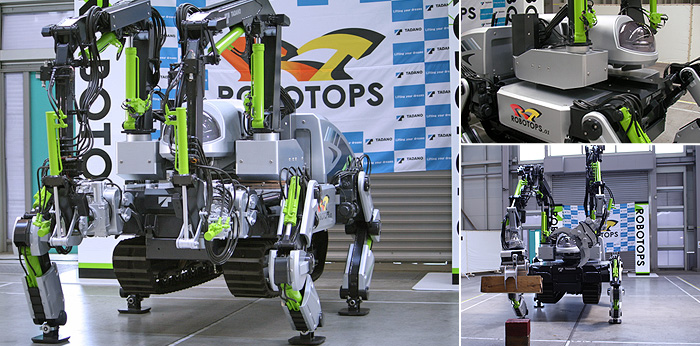 The arms have actuators that give them full 6dof each and can reach, grab and lift objects up to 100kg (per arm).
The robot is remotely operated with video feed that comes from 3 ccd cameras.
You can see it moving in this video:
For more information (on Japanese):
http://www.tadano.co.jp/