Frame - body panels
The frame is build from aircraft grade steel tubes. The spaceframe is designed and optimized with CAD/FEA software in order to be rigid and low weight. The welding is high grade with inert gas.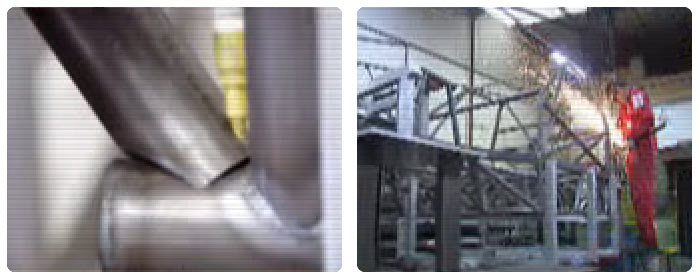 The upper part of the spaceframe is constructed separately in order to assist the placement of the mechanical parts and the floor. The floor is made from composites with a honeycomb core.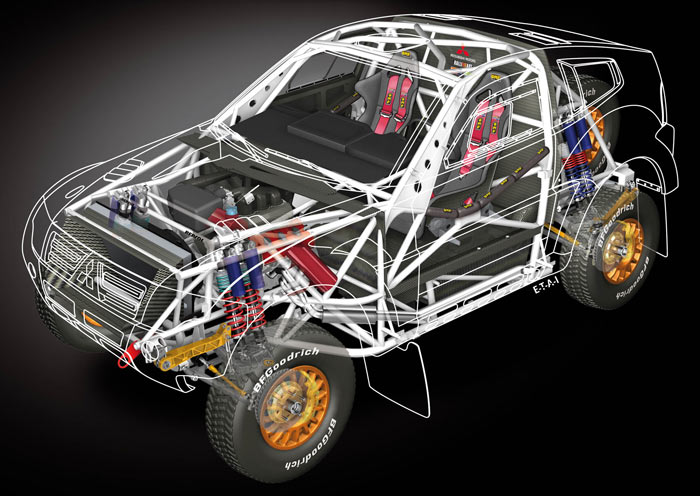 Below you can see a simplified spaceframe layout: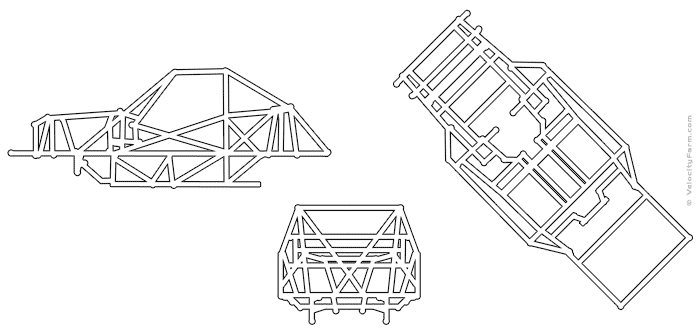 The engine is placed well behind the front axle and it almost is at the center of the car. As you can see from the diagram and the photos although the car appears to be very tall, all the heavy bits are placed near the floor thus providing a low center of gravity. The engine is very compact and it has a dry sump to limit its height. The dry sump is very useful for sustaining the necessary lubrication during the huge pitch and roll angles that occur during the race.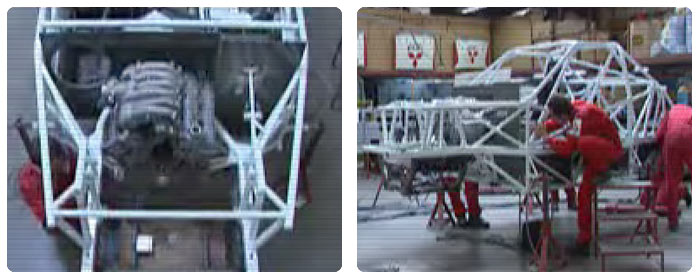 In the photos above you can see the engine installed in the spaceframe.
For the construction of the body panels a CNC cutter forms the foam moldings.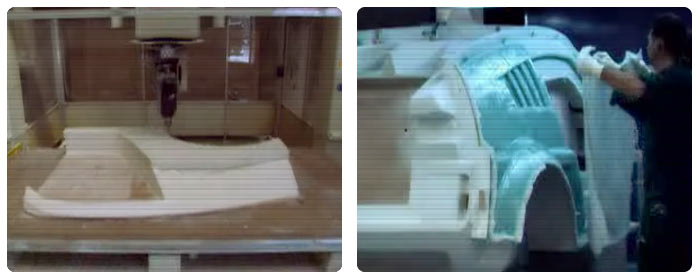 After the mold is made, a carbon fiber cloth is laid over and the resin is applied. It is then vacuum bagged and cured for several hours before it is ready for the final isnatllation.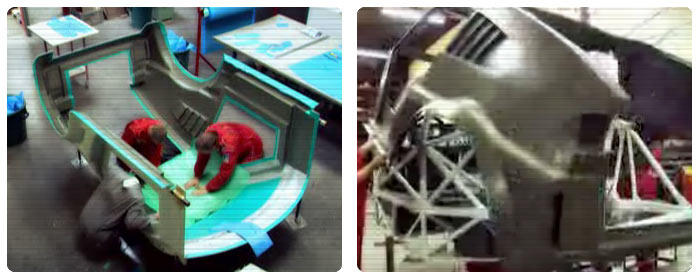 The body panels and the rest of the parts (engine transmission, electrics, suspension etc) are integrated in the spaceframe. The car weighs empty 1825kg and with the fuel load of 500lt and the racing equipment (spare tires etc) its total weight tops at 2,5t.